After Woman Attacks MAGA Hat Man, Police Uncover Her Dirty Secret
Authorities found what she was hiding, and they're making her pay a MASSIVE price!
If you wear a MAGA hat in this country, prepare to get attacked.
Bryton Turner dared to wear one into a Mexican restaurant, and he was instantly targeted by a woman named Rosiane Santos.
Santos zeroed in on the hat and Turner, 23, replied that he can "wear this hat wherever I want," as it's his right to do so.
So, in a fury, Santos ripped it off his head several times, and even instructed the bartender to poison the kid's drink!
A short time later, she was arrested for disorderly conduct and assault and battery … and then authorities discovered another problem.
From The Daily Wire:
"After viewing Rosiane Santos' fingerprints, police contacted Immigration and Customs Enforcement, and it turned out that Santos was in the United States illegally.

On Tuesday, she was arrested by Immigration and Customs Enforcement (ICE)."
Yes, Santos is an illegal alien!
ICE representative John Mohan said she snuck into the U.S. from Brazil and thankfully, she's now facing "removal proceedings before the immigration courts."
Can you believe this?!
Not only was this young man's rights violated, they were violated by someone who shouldn't even be here!
But here's the kicker, and this point will really tick you off: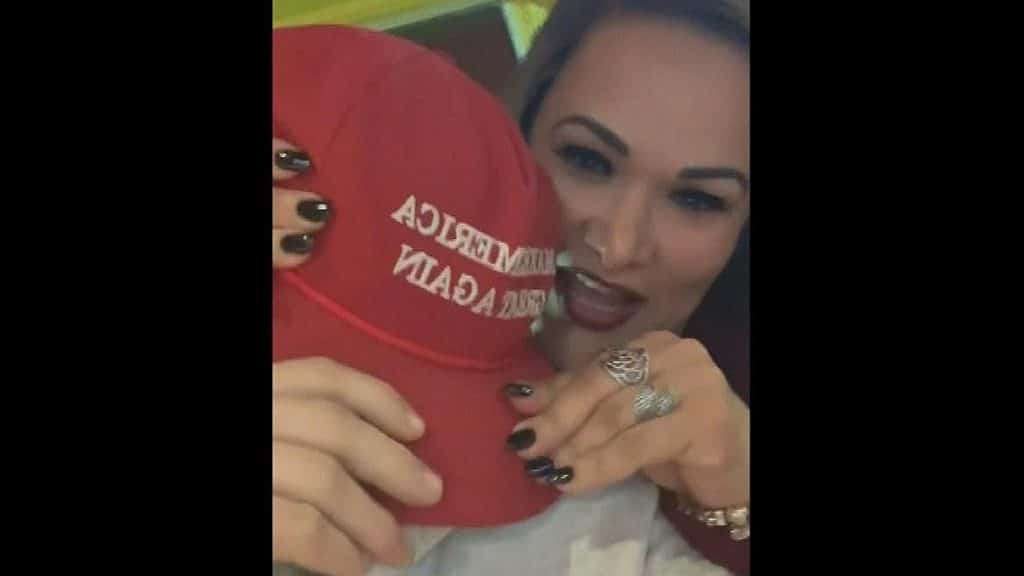 ICE found that Santos emigrated way back in 1994 on a tourist visa. And she never bothered to become a full citizen.
Oh, and she got a DUI charge in 2017, too.
It's ridiculous that she could spend 25 years here, acting like a pig and now assaulting citizens. THIS is what's wrong with our immigration system, right here.
Turner, however, had a more optimistic reaction:
"This country has laws in place to keep its citizens safe. That's what makes this country great.

She broke the law for a long time and it finally caught up with her."
Well, that's true.
Still, don't you agree this incident should never have happened in the first place?
If our immigration system worked, or if we had a WALL, the perpetrator would be back in Brazil where she belongs!
SHARE to get the word out: another example of illegal immigration run amok!
Source: The Daily Wire