Undocumented Migrants Face A Brand New Obstacle, And There's No Getting Around It
Thousands of people from Central and South America cross our border every month.
Trump's tough stance on illegal immigration has caused the numbers to decline since Obama's tenure, but people still crossing the border are able to abuse the system, and find loopholes that allow them to stay.
They are assisted by "migrant lawyers", who manipulate information and forms to help those who refuse to follow America's immigration laws.
But the Department of Homeland Security is taking action to stop these people from bending our laws, and illegal immigration proponents are not happy.
From Breitbart:
"Pro-migration groups are complaining as the Department of Homeland Security streamlines rules to help officials enforce long-ignored laws about illegal immigration, work visas, visa overstays and welfare.
The enforcement effort is being readied by the department's U.S. Citizenship and Immigration Services agency, which is rolling out a stream of rules and regulations to clarify the responsibilities of agency officials, and the obligations for students, temporary visa-workers, employers, illegal migrants, people who overstay their visas, and various lawyers.
The reforms could have a huge impact because roughly half of all new legal immigrants — about 500,000 people per year — are approved via the USCIS agency's 'Adjustment of Status' process.
Also, USCIS agents conduct many of the ;Credible Fear; interviews which decide if illegal migrants can stay in the United States."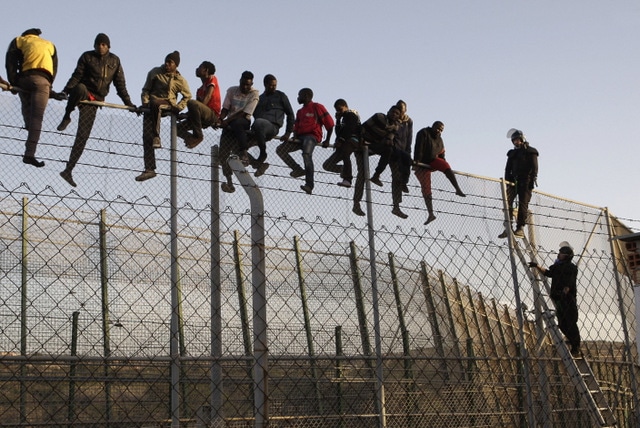 Immigration lawyer Jennifer Minear attacked these new rules, calling them:
"…a well-organized and systematic effort by the current administration to make the process of legal immigration to the United States as difficult as possible for both immigrants and the employers who sponsor them."
She went on to say that this policy, "will discourage the best and brightest minds from around the world from wanting to come to our country and contribute to our economy and culture."
But Minear is incorrect. Upholding these policies will quickly weed out the unintelligent immigrants, who will promptly be sent back to their country of origin.
The "best and brightest" are generally smart enough to immigrate to our country legally, and understand the privilege of obtaining a visa.
Minear is likely only upset because these rules are threatening her career: taxpayers currently fund immigration lawyers, and it needs to stop completely.
Illegal immigrants need to pay for their own lawyers. America does not owe them due process, because they have come here illegally or overstayed their visa. They are not citizens, nor are they guests in our country.
America only becomes weaker when we spend time, energy and money helping illegal immigrants and their lawyers fight our laws in court.
Source: Breitbart