Trump's Economy Is Flying SO High, Residents Of 40 States Will Get A Surprise Gift
Are you tired of WINNING, America?
The positive Trump economy is having some fantastic results.
Of course, Democrats don't want you to know about it…
See, leftists require a mob of aggrieved victims for their voting base; Democrats need victims so they can LIE to them to get their support.
But the numbers don't lie: Trump's GDP stats are in, and we've had 3.1% GDP growth for the 2018 fiscal year, whereas Obama's 2016 growth was just 1.6%.
And now, the booming economy is causing a rare occurrence for state budgets (via Daily Caller):
"Several states are considering cutting taxes and putting money aside to protect themselves during future recessions…

…as state economies continue to boom since President Donald Trump took office.

Many U.S. states are experiencing thriving economies; more than 40 will meet or exceed revenue expectations…

…according to a survey from The National Conference of State Legislatures, The Wall Street Journal reported Thursday."
Tax Policy Center senior fellow Kim Rueben added that states "have come off a strong fiscal year" and "they're expecting it to continue."
The result?
Those states will likely cut taxes for its residents … another huge win for Americans, thanks to President Trump!
Remember, states only set aside money in case of a recession if they have a solid, steady source of income for the future.
Now that we have a leader who is allowing America to roll again, states are enjoying a brand new sense of security.
But while Republican states like Arkansas and Florida are beating their budgets, Democrat states are broke. Is that a coincidence…?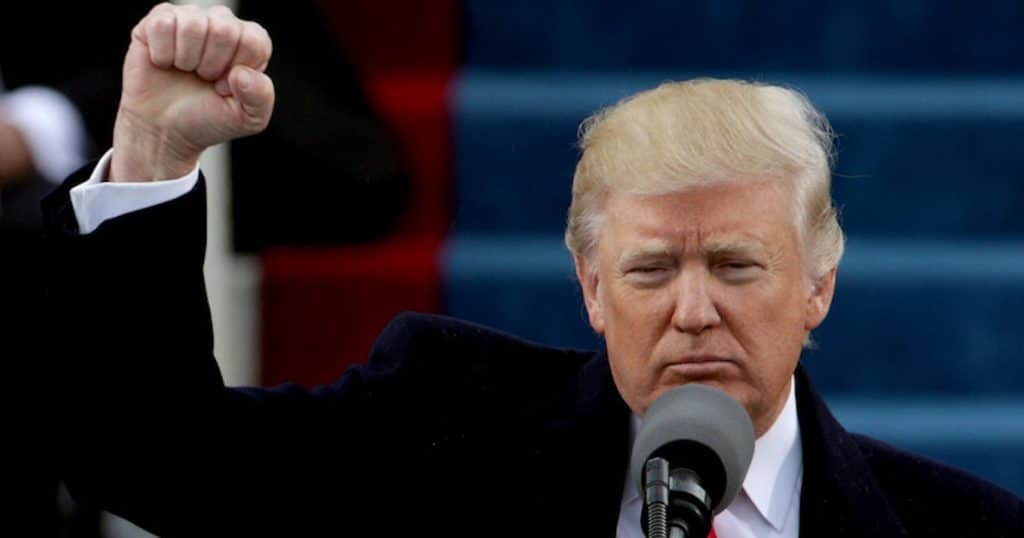 Blue states like New York and Connecticut are millions in debt because their spending is out of control, and even their high taxes can't dig them out of their hole.
In Democrat-controlled Illinois for example, the leftist politicians in power aren't even paying into the state retirement fund, which is over $200 billion underfunded!
But the Red states are doing quite well, aren't they?
And across the nation, from blue-collar workers all the way up through Wall Street, we're seeing  evidence of a healthy economy on every level.
SHARE to thank Trump for making America great again!
Source: The Daily Caller