Trump Quietly Scores COLOSSAL Wall Victory – We're Halfway There, America!
Democrats wish this wasn't true… but it is.
Do you think Democrats will ever agree to a border wall?
Of course, the answer is NO.
So, the Donald Trump administration plans to get this massive task done on its own, because we have a President who actually cares about American citizens.
And because he puts citizens ahead of illegal invaders, Trump just keeps pushing for that wall.
The bad news is that obstructionist Democrats, who place illegals above U.S. residents, are always in the way.
However, the good news is that President Trump has quietly managed to score funding for half the southern border wall!
Via The Daily  Caller:
"One hundred eleven miles of new or replacement wall is either being built or is in progress on the southern border after Trump's first two years in office…

All told, the administration has secured funding for approximately 445 miles of the total 722 miles desired by the Trump administration, a Caller analysis finds.

The analysis holds only if all national emergency and executive action funding is upheld in court challenges."
Yes, existing national emergency and executive actions must hold for this to remain true.
And yes, this only accounts for 18-foot bollard wall fencing, or a 32-foot levee wall fencing, which is the minimum barrier Trump said is absolutely necessary.
If you add up the numbers, though, we really are moving forward:
We've got the $1.375 billion appropriated in 2018 to build 82 miles of new or replacement border wall, for instance.
Plus, in Fiscal Year 2019, Trump got nearly $1.4 billion in congressionally appropriated funding.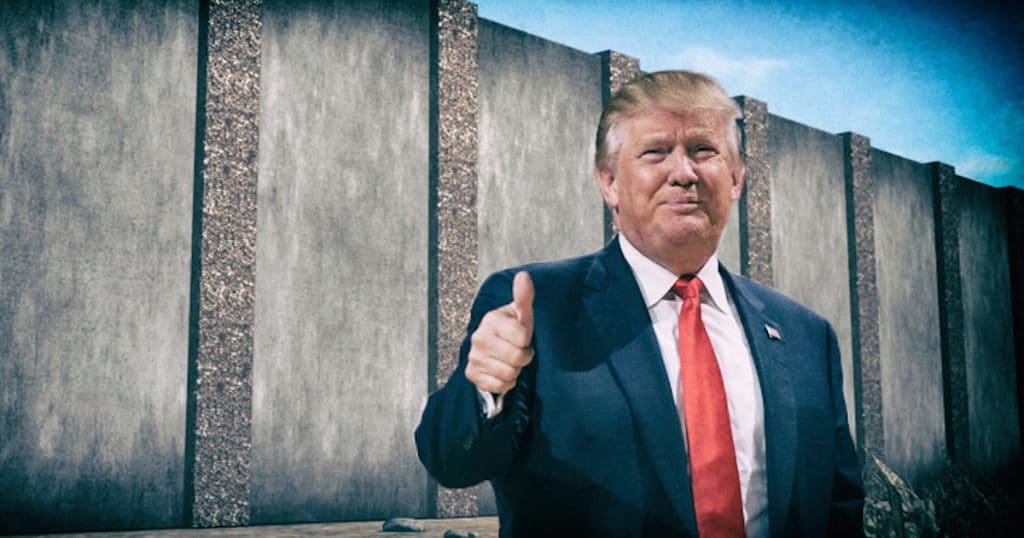 Sure, he wanted $5.7 billion and he didn't get it (again, obstructionist Democrats), but that's why he declared a national emergency.
And don't forget that other executive actions have yielded Trump $2.5 billion of drug enforcement money, and $3.6 billion "under his authority as commander-in-chief."
Though these numbers don't get a ton of attention, they ARE positive.
It means that, slowly but surely, we're making forward progress. American lives are at stake, after all!
SHARE if you support Trump's never-say-die attitude concerning a much needed border wall!
Source: The Daily Caller