Trump Drops Massive SURPRISE On Welfare Immigrants – Democrats Sent Spinning!
Donald isn't afraid to reveal the harsh truth!
Why do we love President Donald Trump?
Simple: he speaks the truth and he's never afraid to say it.
Furthermore, that truth is very often what millions of Americans are already thinking … they just get shouted down whenever they speak up.
But Trump won't be shouted down, that's for darn sure!
And in regards to our ongoing immigration crisis, Trump let fly from the Oval Office, roasting those who come here to leech off hard-working Americans.
Everything POTUS told Breitbart is spot-on; it started here:
"I don't want to have anyone coming in that's on welfare.

We have a problem, because we have politicians that are not strong, or they have bad intentions, or they want to get votes…

…because they think if they come in they're going to vote Democrat, you know, for the most part."
Bingo!
Trump gave this reply after Breitbart editor-in-chief Alexander Marlow cited a stat that said 63 percent of illegal families are on welfare.
And for non-citizens households with children, that shocking number rises even farther — close to 80 percent!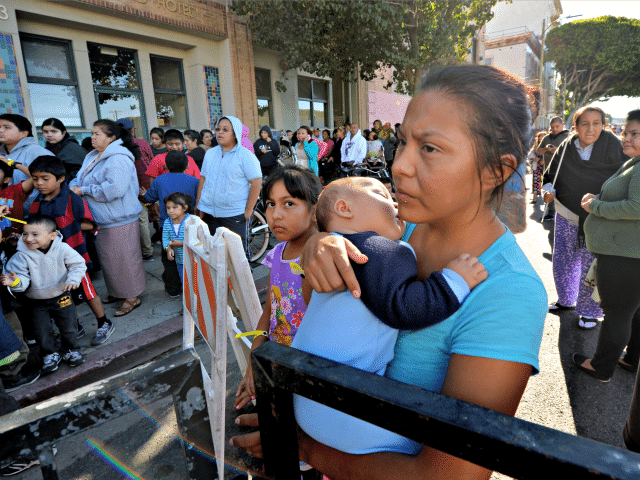 And after the President emphasized our country's need for workers, he doubled down on the immigrant welfare problem:
"I don't want people that need welfare. We owe a lot of money. We're taking care of everybody in the world's military.

But now as you know I got over $100 billion from NATO countries. But that's not enough, that's not enough, we're paying for massive portions of NATO. We shouldn't be paying for this.

They should be paying their own way, and we can help them, but we shouldn't be paying for them…"
Trump ended by saying it's "no good" that Democrats want these dependent people here.
You can't have these individuals showing up and going on welfare for 50 years, as the President added, and that's precisely what these immigrants want.
See?
Trump tells it EXACTLY like it is; we have a crisis and it's for this very reason!
SHARE if you 100 percent agree with what our President said about immigrants on welfare!
Source: Breitbart