Hours After Trump Sends Troops, The Pentagon Unveils Donald's Ruthless Border Plan
Patriots across the country were shocked when they learned that a caravan of 1000+ people was heading toward our border.
This group was going to waltz into the United States illegally; they had zero regards for our laws and immigration process. It was an outrage.
We later learned it was being orchestrated by a liberal refugee group, which expected the U.S. to just roll over, letting in this group without a fight.
And that's exactly what would have happened under another President.
However, Donald Trump said, "Not so fast." He boldly announced he was sending National Guard troops to the border and the caravan suddenly broke up.
Now the Pentagon has announced a major new project that will keep illegals far from the border. Via Breitbart:
"The Pentagon announced on Thursday it was standing up a new cell to support President Trump's activation of National Guard troops along the U.S. border with Mexico.
'This is not business as usual. The cell will last for the foreseeable future to make sure we surge our capacity to meet the president's enhanced border security goals,' said Pentagon Chief Spokesperson Dana White…
She said the cell will be '24/7′ and will be the conduit between the Pentagon and the Department of Homeland Security as the two departments work together on border security."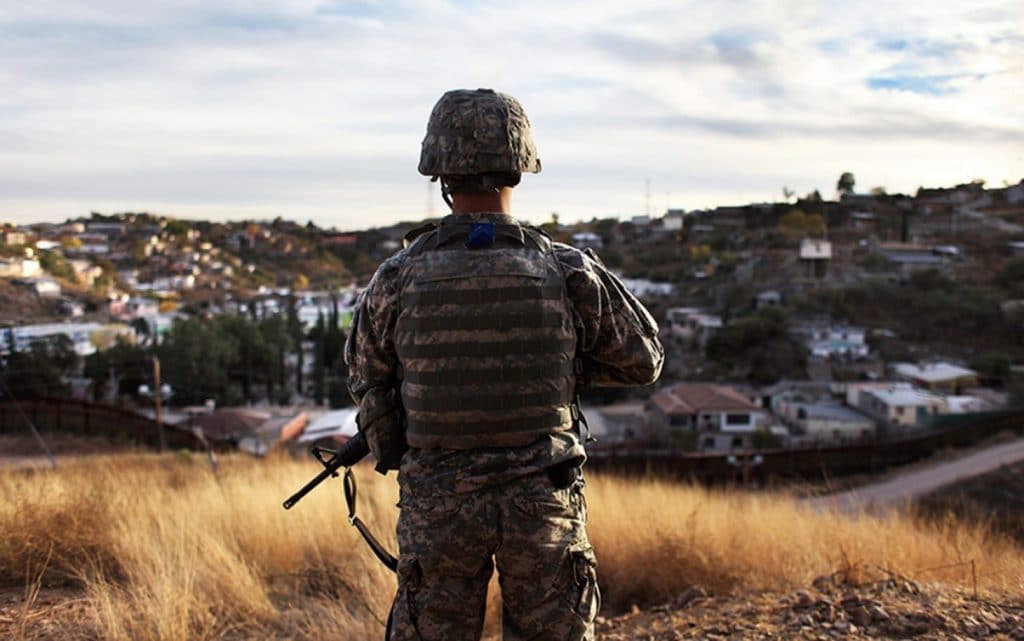 This is big, my fellow Americans. For a year and a half, Trump has fought to secure the border; he ordered more border patrol agents; he mandated the wall be built.
But the cowards in Congress have dragged their feet.
They've delayed direct funding of a border wall but that's okay because now, Trump is using the Pentagon to end illegal immigration.
The Pentagon is now working with DHS to protect the border, and officials are currently meeting with governors of border states to coordinate. Most of them are on board with Trump's plan.
The military will work in tandem with border agents: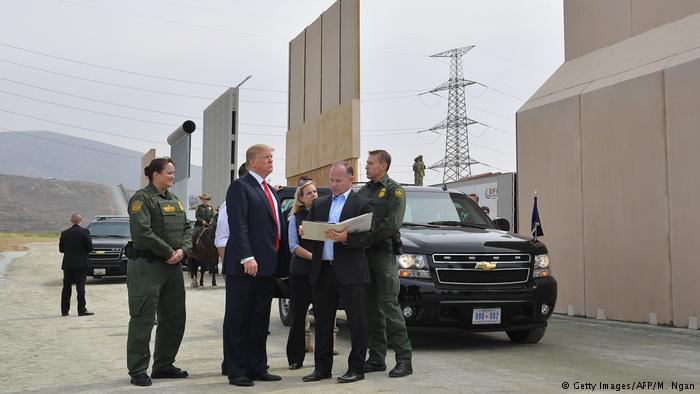 They will provide aviation, engineering, surveillance, communication, vehicle maintenance, and logistical support. Hmm, all the kinds of skills needed to build a permanent wall!
There's another key reason Trump is using the Pentagon, by the way. Border agents are still hamstrung by Obama's terrible "catch and release" law, and Congress has refused to end this policy.
As such, anyone caught by border police will be released into the U.S., which is just utterly ridiculous.
Now, though, with Trump in the White House and the military mobilized to the border and the Pentagon on board, things are finally starting to happen.
Thank God for that!
Source: Breitbart