Trump Team Closes In! – They're About To Destroy Obama's BIGGEST Legacy
Barack Obama's legacy continues to crumble.
But perhaps the biggest piece of that legacy has yet to come crashing down…
It was supposed to be his claim to fame, the one policy that would "save" the country.
However, as we all know, it turned out to be a complete and utter failure.
President Trump has been fighting it since he got in office, and even though it has been an uphill battle, his side is about to make a very big strike.
And once that's done, Obamacare will officially be dead!
From Washington Examiner:
"President Trump believes a case making its way through the courts to throw out Obamacare is likely to succeed, which will give his administration another shot at replacing the law.

"I believe it's going to be terminated, whether it be through the Texas case, which is going through the court system as a victory right now…

…because of, you know, the various elements of that case, you would think it would have to be terminated," he said in an interview with the New York Times published Friday."
In Texas v. U.S, lawmakers are arguing that the individual mandate tax in Obamacare is unconstitutional.
It is essentially a tax for having a body, and many have taken issue with this particular aspect of Obamacare for WAY overreaching.
The Texas lawsuit argues that because Congress in 2017 repealed the mandate that penalized people for not having health insurance, the mandate can no longer be constitutionally justified as a tax.
Because of this repeal, lawmakers argue that the entire healthcare law should be scrapped.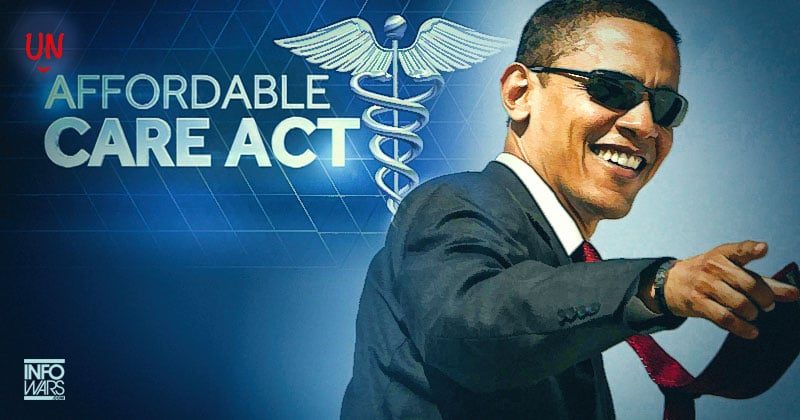 The President believes that both Democrats and Republicans can come together to start over once Obamacare is dismantled.
"A deal will be made for good health care in this country. That's one of the things I'll be doing," Trump said.
Once this Texas case unravels Obamacare, the Trump administration can take another shot at creating a more viable and realistic healthcare plan for America.
And at that point, Obama's "legacy" will be completely decimated.
…and the American people will be much better off.
Source: Washington Examiner