President Trump Smells A Rat—Border Patrol Boss May Be Hiding Anti-Trump Plans
It's no secret that Trump's first one and a half years in office have been met with intense opposition.
Democrats and insider Republicans don't want the President to make America great again; they like things the way they are, thank you very much.
They'd prefer America lose influence around the world, suffer from terrorism, and falter economically.
Despite all that, we've seen numerous victories. Often, they have been accomplished by Trump himself, who had to work with little support from Congress.
Even so, within Trump's cabinet, there have been numerous enemies. You might remember the numerous leaks that hit the left-wing media in the early months of his first year:
Wild stories—allegedly from inside the White House—making ridiculous claims about the President. After a few people were removed, surprise, surprise, the leaks stopped.
Since then, we've seen several key figures removed from their positions, mainly because many people who claimed to be avid Trump supporters turned out to be far from it.
Bannon was given the boot and things calmed down. Secretary of State Tillerson was replaced by Pompeo. Suddenly, the State Department is fulfilling Trump's agenda (like ending the Iran Nuclear Deal).
Now, we learn that another major department might be under the control of a Never Trumper, and this person is poised to completely undermine Trump's America First immigration policy.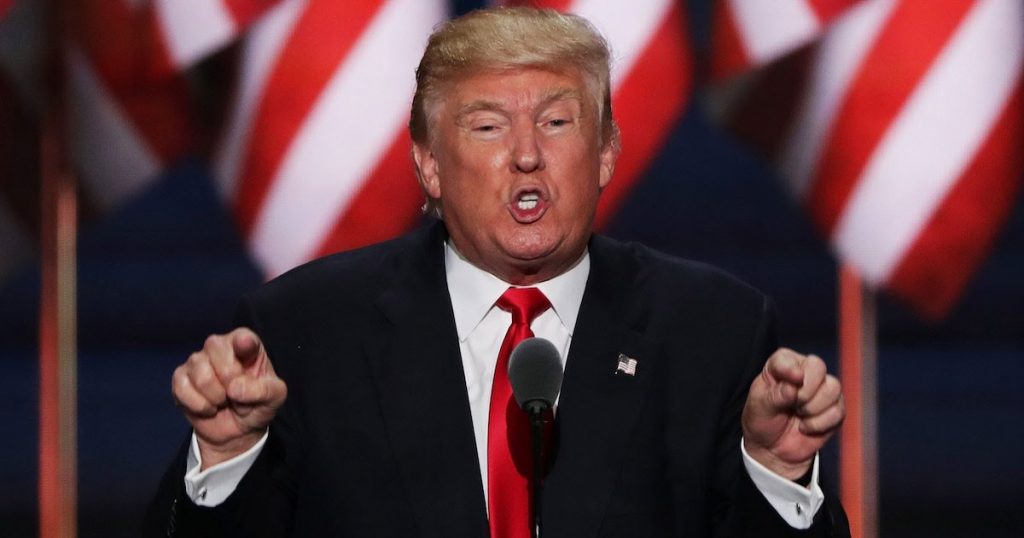 From Breitbart:
"President Trump allies in the White House privately slam Department of Homeland Security (DHS) Secretary Kirstjen Nielsen as a 'Never Trumper,' a new report alleges…
The Politico report claims that 'associates' of Trump make "the case that she's a closeted 'never Trumper' who still doesn't fully back his agenda.
The sources tell Politico that Trump, like his advisers, is increasingly put off by Nielsen's running of DHS where illegal immigration has soured at the U.S.-Mexico border for months.
One former White House official says Trump feels as though Chief of Staff John Kelly forced Nielsen on him for the DHS job, prompting Trump to want to rescind her nomination after he found out that she had a history of working for President George W. Bush…"
The situation at the border has all but deteriorated in recent months.
Last year, things were looking really good: border Patrol was working overtime, and attempts to cross the border were at an all-time low. Now it looks like there's been an about-face.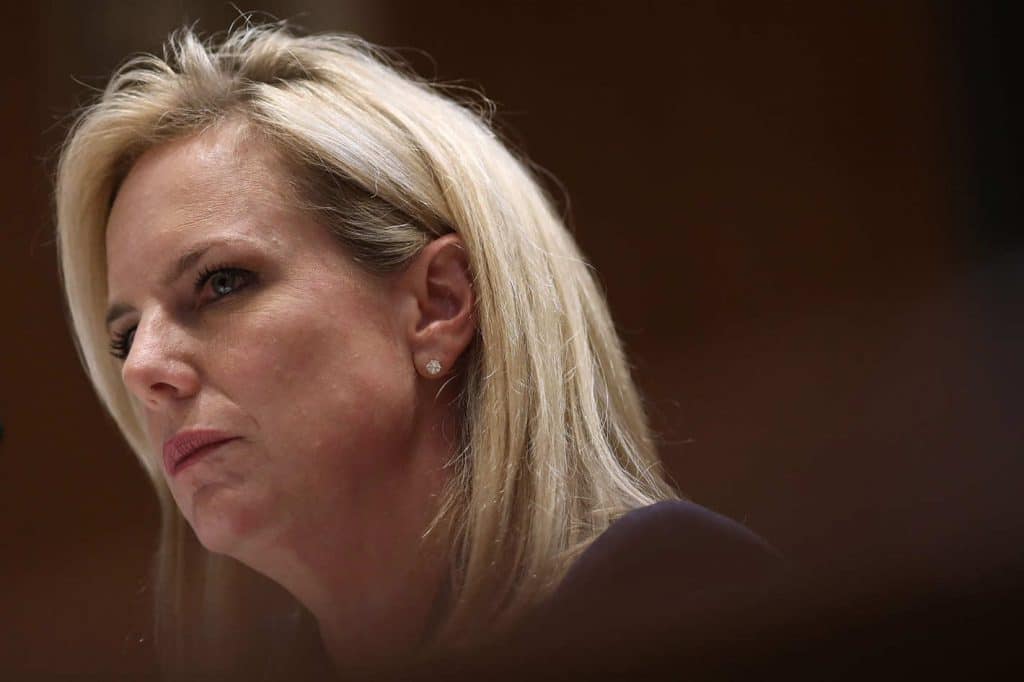 For example, a caravan of migrants rushed the border, completely unfazed by our laws or Border Patrol. How can that be, when they know Trump is tough on illegal immigration?
Could it be that they've seen weakness within the DHS? This agency is supposed to prioritize our border; it's the first line of defense in security our country. Yet we are seeing mixed signals from the one person in charge of Homeland.
Could it be that she is, in fact, a Never Trumper?
You might not be worried, considering she has a long history of working with other conservatives. But you have to understand that until Trump, many, many Republicans wanted an open border.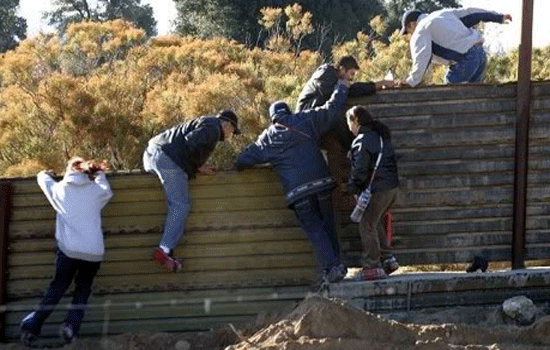 They were in the pockets of lobbyists who wanted to flood America with cheap illegal labor. These were the same people that moved U.S. factories overseas.
When Trump entered the race, he exposed this hypocrisy and corruption. And while many conservatives supported him, there are plenty Never Trumpers who still support illegal immigration.
Like Obama, they turned a blind eye as millions of illegals entered the U.S.—with help from drug cartels.
If Nielsen has close to connections to Never Trumpers, it's possible she shares this same sentiment…maybe she's been working to undermine Trump's agenda at the DHS. That could be why we are seeing problems at the border.
What's the solution? Well, only the president can get to the bottom of this issue. If he discovers Nielsen is in fact working against his policy, there is only one course of action!
Source: Breitbart