President Trump Resurrects Reagan-Era Tradition—America Needs It More Than Ever
Donald just broke one of Democrats' biggest rules, and America loves it.
There is a big reason why the establishment hates Donald Trump.
Unlike career politicians, he cannot be bought and sold by special interests.
Recent presidents—both liberal and conservative—promised to work for the people. But when have ever seen them do that?
All too often, our presidents prove they are loyal to their party politics, and the donors who hold the purse strings.
Not Donald Trump. Although Republican, he does not bow to the special interests that once controlled the party and our government.
He is truly putting Americans first, and now Trump is restoring something that we haven't seen happen since Ronald Reagan. And we really need it.
From Breitbart:
President Donald Trump's mild rebuke of the Federal Reserve's interest rate hikes may have sent jaws dropping on Wall Street, but presidential criticism of the central bank is hardly unprecedented.
Even as he made the remarks, Trump acknowledged he was breaking with the practice of his recent predecessors and was likely to provoke criticism.
In breaking with the Rubin Rule, Trump is harkening back to the tactics of President Ronald Reagan, a frequent Fed critic.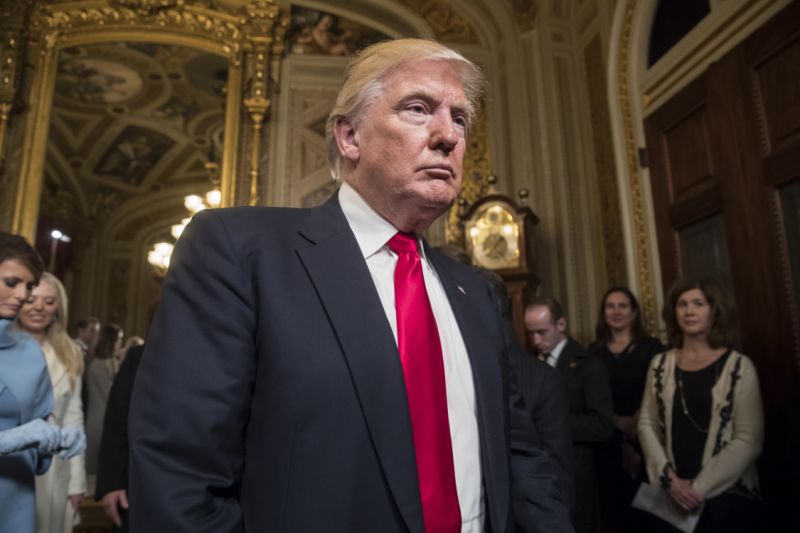 Reagan criticized the Federal Reserve Board after an unexpected spurt in the U.S. money supply. The jump in the money supply 'sends, I think, the wrong signal to the money markets,' Reagan said in a 1982 press conference.
Perhaps it should not have come as a big surprise that Trump's approach to monetary policy is closer to that of Ronald Reagan than presidents who followed a rule created by the former head of Goldman Sachs."
Presidents, above anyone else, should be free to express their opinion.
Yet critics blanch when Trump questions the Federal Reserve. Why? Because from Bush Sr. on, presidents have kowtowed to the corrupt bankers who call the shots.
The Federal Reserve is in bed with the big banks; it's less concerned with the stability of our economy than with keeping these super rich elitists happy.
The policies the Fed enacts more often benefit the rich bankers, rather than the folks on Main Street. Trump won't put up with that.
Unlike his predecessors, Trump really cares about Americans first: he isn't going to bow to special interests, no matter how nasty they get.
Donald's no-nonsense, hugely patriotic attitude is really working on multiple levels, don't you think?
Source: Breitbart