President Trump Signs Military Executive Order, Gives Big Benefit To Patriot Families
It's about time we had a president who appreciated and supported the U.S. military.
During Barack Obama's eight-year reign, our once-vaunted military became a shell of its former self, and those who serve felt vastly under-appreciated.
But under Donald Trump, our brave heroes feel as if they're respected every day, which is the way it should be.
Furthermore, as we all know by now, Trump is about more than words; he's about action. He's a take-charge businessman, not a hot-air politician.
More evidence of this can be seen in his latest executive order, which is causing military families around the country to stand and cheer.
This one is long overdue!
Via Washington Examiner:
"President Trump signed an executive order on Wednesday that aims to boost employment opportunities for military spouses, a move administration officials are hoping will help the military's recruiting efforts.
The order directs federal agencies to make a concerted effort to hire the spouses of men and women in uniform and ensure they are made aware of new job openings.
Military spouses receive hiring preferences for some government positions under current law, but most agencies have failed to adhere to those hiring practices."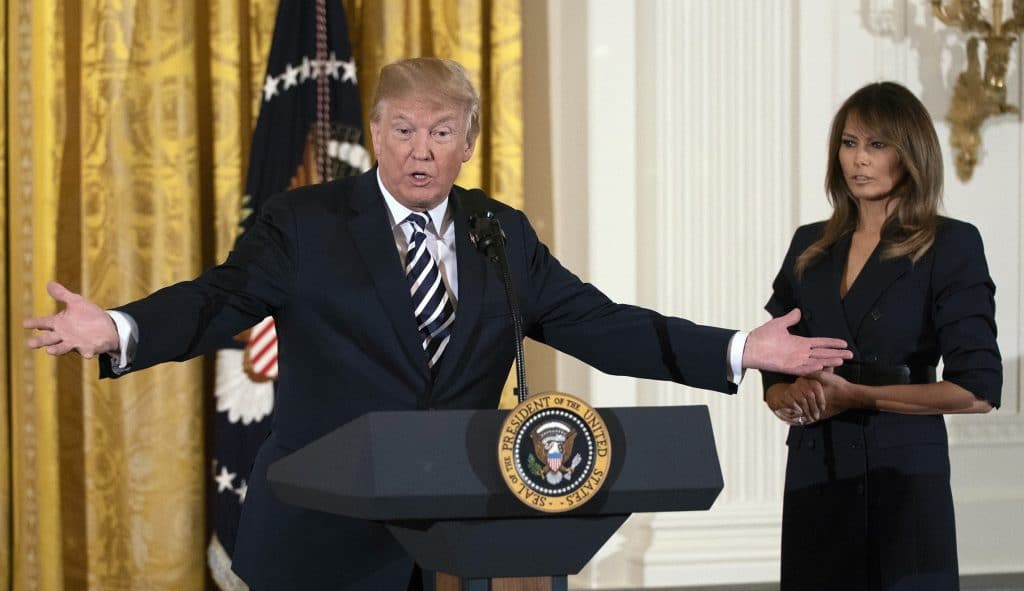 After everything our heroes do for us, you'd think employers would've done a better job supporting those veterans and their families.
But as usual, government agencies need a little push in the right direction.
Trump reminded us that "America owes a debt of gratitude" to our military people, and added:
"By taking this action today, we are leading by example and encouraging American businesses across the country to expand job opportunities for our intelligent … and highly valuable military spouses."
Due to this new order, the Office of Personnel Management will work to "increase awareness" surrounding the importance of hiring military spouses.
Lastly, the White House is going to work with state and local officials to rollback licensing requirements that often get in the way of military spouses getting jobs. Fewer hurdles, more opportunity!
Another fantastic gesture by our Commander-in-Chief, wouldn't you agree?
Source: Washington Examiner