Trump Reveals His Favorite Democrat Foes for 2020 – Including His 'Dream Opponent'!
Pull up a chair and some popcorn – we would LOVE to watch Donald demolish this politician!
The 2020 Election is just around the corner and Trump is looking good.
The Mueller report is out and it seems to have completely exonerated the President.
And through it all, POTUS continues to make great strides for the economy and America's well-being overall.
Plus, the Democratic lineup against him doesn't worry Donald in the least.
And why should it? Who should worry him? Kamala? Bernie? Joe? Beto?
None of them, really. And in fact, Trump just listed whom he'd MOST like to face off against in the big election…
From Fox News:
"I mean, I'd love to have [Joe] Biden. I'd love to have Bernie [Sanders], I'd love to have Beto.

I mean, Beto seems to be the one the press has chosen. The press seems to have chosen Beto. …

When I watch Beto, I say we could dream about that."
That's one sad leftist rundown, isn't it? Bernie Sanders, Joe Biden, and Beto O'Rourke?
But Trump especially called out Beto, naming him his "dream opponent" … and for good reason.
Beto has prove to be wildly unstable, especially given the recent details about his personal life. Those scared everyone.
No wonder Donald wants to face him in 2020! It'd be a landslide!
And yet, the press is hyping Beto to be the left's salvation, which is just plain laughable.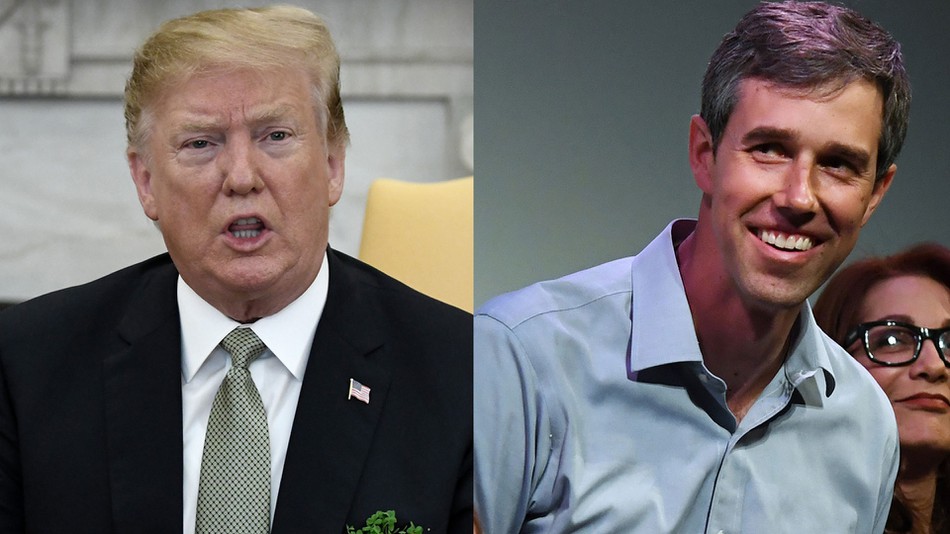 If the Democrats actually nominate him, I think Trump will have zero problems clinching a second term.
And with the Russian collusion mess out of the way, and continued success for the economy and national security, Trump should be in the clear.
Jobs are flooding into the country, wages are rising, and confidence in our country is sky high.
What can the left do to counter that? Oh, lurch into socialism … ouch.
SHARE if you'd love to see Donald Trump defeat the Democrats again in 2020 .. especially BETO!
Source: Fox News