Advantage Trump! – Donald Teases His Secret Weapon In War On Illegal Immigration
This will be Donald's official TRUMP card…
Our President has been fighting the war on illegal immigration since Day 1. It constantly threatens countless lives of our citizens.
Donald Trump is in the fight of his life trying to defend the U.S. in this illegal immigration crisis, with obstructionist Democrats and the mainstream media trying to stop him.
For these reasons (and many others), Trump needs all the help he can get—and that's why he's about to use his secret weapon.
From the Associated Press:
"…President Donald Trump is considering bringing on a 'border' or 'immigration czar' to coordinate immigration policy across various federal agencies, according to four people familiar with the discussions."
A "border czar?" Trump has never had a "czar" before, unlike his predecessor, who had plenty. These are men and women with almost unlimited executive power from the President to get something done.
Why would Trump want one now?
Probably because he's sick and tired of people not following his orders. I think he wants to ensure our agencies actually react when the President issues an order.
And right now, Trump appears to be eyeing two possible candidates for this important job:
One is former Kansas Secretary of State Kris Kobach, and the other is former Virginia Attorney General Ken Cuccinelli.
Both are friends to conservatives, and both share the President's hard-nosed stance on illegal immigration.
Remember, Trump is currently threatening to shut down our country's southern border, and for obvious reasons.
The crisis has reached its breaking point, as border authorities have been saying for months.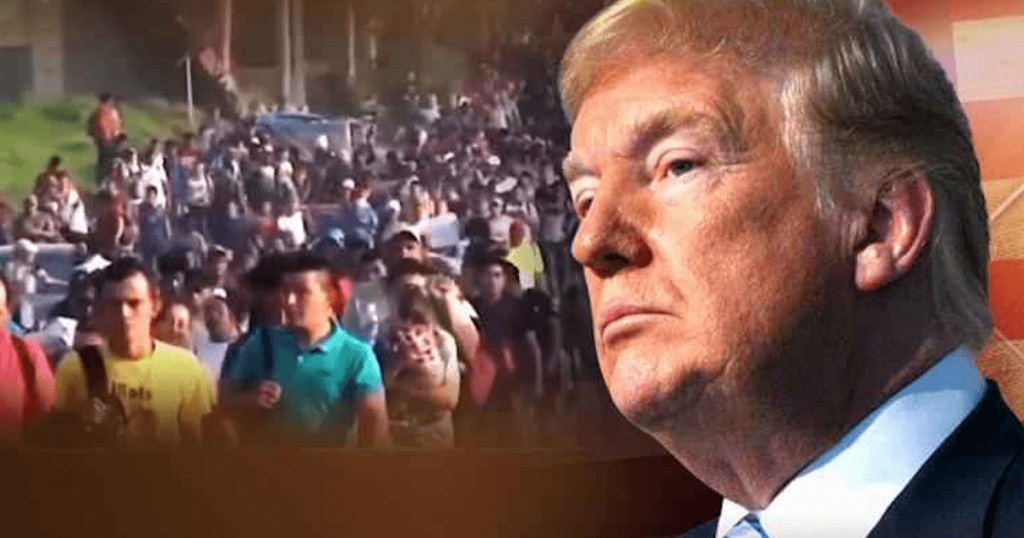 Thousands upon thousands of illegals continue to pour into the U.S. and the Department of Homeland Security (DHS) is increasingly powerless to stop the invasion.
So, Trump needs to buckle down, and hiring this "czar" might be an excellent idea.
In the past, Presidents appointed "czars" when there's an "urgent need" for inter-agency coordination.
And THAT'S what we need right now: governmental coordination.
We ALSO need Trump's orders to be acted on; sitting on our hands isn't doing American citizens any favors.
When you're at war, you must hire extremely strong and effective personnel … and that's exactly what this "border czar" should be.
SHARE if you support the President's decision to hire a "border czar"!
Source: Associated Press