President Trump Ditches Democrats – Gets All His Border Wall Money
Democrat thought Donald was done for – but he had one last trick up his sleeve.
Trump finally came to an agreement with Congress on the border wall.
But it's not nearly enough to get the wall Trump promised America.
The Democrats continue to play games with American lives, and they have only provided a fraction of the funds needed to protect the country.
Donald knows that, which is why he's going to get it all another way.
From Zero Hedge:
In an interesting twist, it looks like Trump has decided on a middle path that will allow him to keep the government open while getting more of his border wall built than Congress had initially authorized.

According to The Washington Post, Trump will use an executive order to reallocate federal funds to finance the wall – or at least something more than the 55 miles that the compromise bill would finance.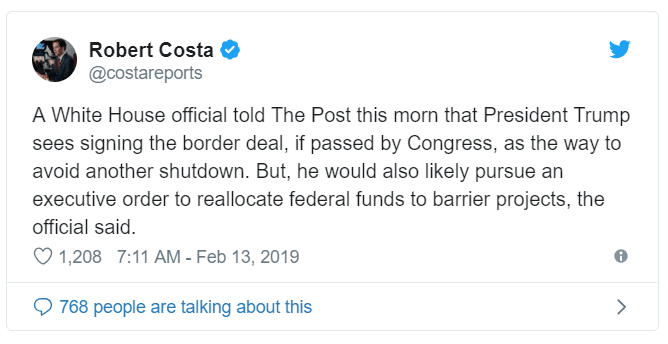 A White House spokesman quoted by Fox reportedly insisted that Trump has "alternative options" for his border wall deal.
Trump knows he has the executive power to reallocate funds for the wall, and he's not afraid to use it.
Half a wall is almost no wall at all. It may protect some areas, but still leaves huge gaps for border jumpers.
All the holes must be closed, and that's exactly what Trump is going to do.
Democrats, on the other hand, want America to be less safe, and have been putting some "land mines" in the bill, according to the President.
UPDATE: Now the whole deal may be in jeopardy.
Majority Leader Mitch McConnell has accused the Democrats of adding "poison pill" provisions into the deal. One of those provisions allows small-town mayors to veto any part of a wall built in their specific jurisdictions.
As always, Trump smelled a skunk. And as always, he is correct.
The President needs to move forward on this bill without dealing with the underhanded Democrats.
The Friday deadline to keep the government open is approaching, and if this bill isn't signed by then, Congress will be back at square one.
But the President is determined to keep the country safe, even if he has to fight for it alone. Executive order is the only way to bypass the Left's efforts to keep the border open.
SHARE if you support President Trump and his plan to get the ENTIRE wall built!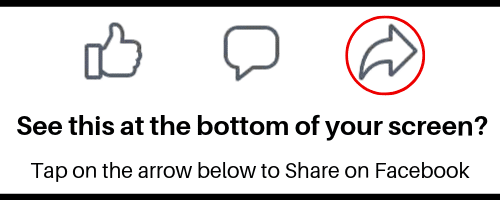 Source: Zero Hedge