Trump Announces Border Wall Changes – Says Democrats Got It All Wrong
Democrats thought they could hoodwink Americans, but they didn't see Donald coming.
We all know there is a crisis on our Southern border. It has now reached breaking point.
An estimated 1 million will cross the border in 2019. Border patrol cannot handle this many, and Trump believes a border wall is desperately needed.
But what is the Democrat-controlled media not telling you?
That Donald Trump is making much more progress than they say.
From Twitter: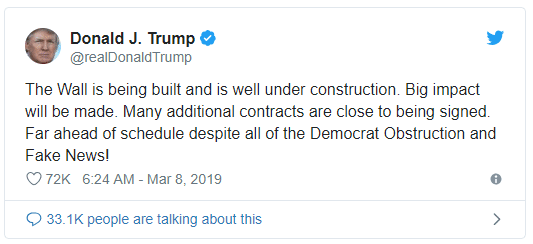 The Wall is being built and is well under construction. Big impact will be made. Many additional contracts are close to being signed. Far ahead of schedule despite all of the Democrat Obstruction and Fake News!
SHARE to tell everyone Trump is AHEAD of schedule!
The last we heard about the border wall—as reported by MSM—is that he couldn't get enough funding to build it.
President Trump declared a national emergency to secure funds, but numerous people are suing to stop him.
Then silence. The media moved on to other issues, it seems.
What they haven't reported is that the wall is getting built. Key areas are being reinforced. Contracts that will secure construction along the border are all but signed.
Like so many other projects lead by Trump, things are proceeding far ahead of schedule.
Democrats have obstructed. They've used the mainstream media to cover up Trump's progress.
They even shut down the government to stop it.
But Trump is making good on his word. The wall is being built. It will make a big impact on the crisis, like he says. Do you agree?
SHARE to thank President Trump for taking action on our Southern border!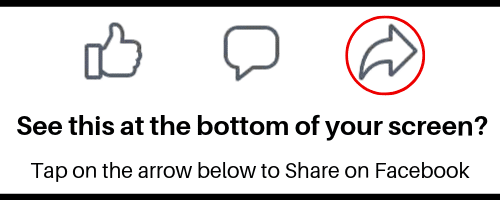 Source: Twitter