Trump Lowers The BOOM On Planned Parenthood. Pro-Choice Libs Lose Huge
Donald just scored a HUGE victory for pro-life America!
President Trump has proven he's one of the greatest pro-life presidents in U.S. history.
Past Republican presidents worked hard to undermine the evil of abortion.
But Trump might be the Commander-in-Chief who ends the heinous practice forever.
As we wait for our conservative-majority Supreme Court to overturn Roe v Wade, Trump is taking matters into his own hands.
And he just struck a BIG blow for pro-life America.
From Washington Examiner:
"The Trump administration posted a final rule Friday that would require family planning clinics to be housed in separate buildings from abortion clinics…

…a move that would cut off Planned Parenthood from some federal funding.

The rule applies to a $286 million-a-year grant, known as Title X, that pays for birth control, testing of sexually transmitted diseases, and cancer screenings for 4 million low-income people.

It requires the 'physical and financial' separation of family planning services and abortion."
This move means Planned Parenthood can't claim to simply provide "health services" for low-income women.
Which is fantastic, because they've been hiding behind that lie for years. They gobble up hundreds of millions of tax dollars, claiming to help people in need.
But in reality, the only care about providing abortions.
The rest of their "birth control" services are subpar or non-existent.
They don't focus on other significant healthcare services; they're just in the business of ending the lives of unborn children.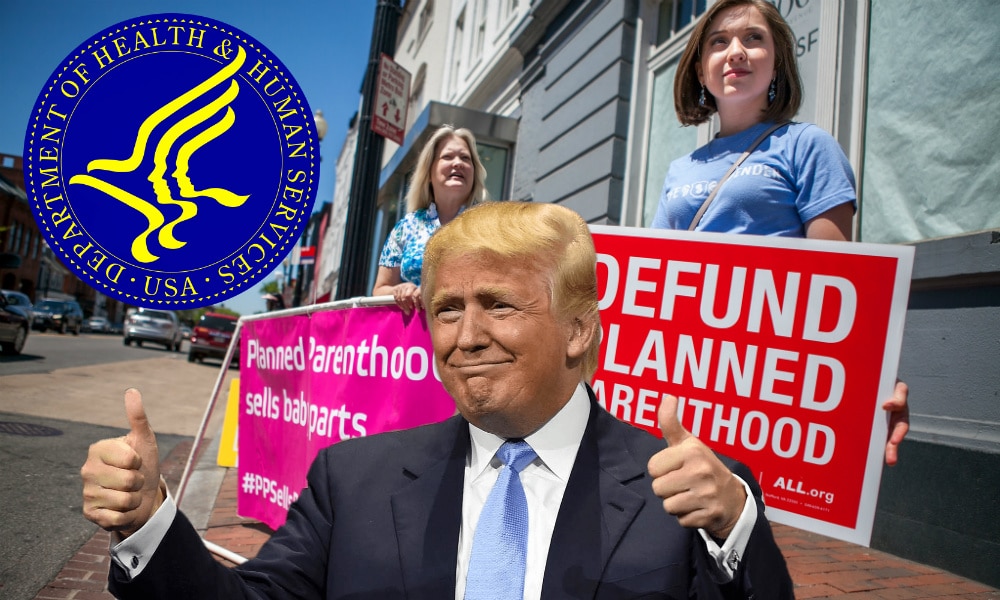 Thankfully, however, President Trump is taking significant strides to prevent Planned Parenthood from taking your money, just to kill Americans.
The injustice of abortion must end!
The United States gives billions of dollars to countries in order to save lives. Yet here, in our own backyard, we spend millions to kill our own.
SHARE if you want Trump to defund ALL of Planned Parenthood!
Source: Washington Examiner