President Trump Announces His BIGGEST Achievement So Far – Can You Guess What It Is?
It's probably your favorite too…
Here's the truth–
President Trump is the first president in a long time who actually delivers on his promises.
He has already accomplished more in two years than most presidents did in two terms.
What would you say is Trump's biggest achievement to date?
His tax reform? His battle against illegal immigration? His positive impact on welfare? Bringing corporations back to America?
There are lots to choose from but in a recent interview, Donald himself pinpointed his biggest accomplishment.
From Breitbart:
"President Donald Trump told Breitbart News… that his biggest accomplishment as president so far is a rejuvenated economy…

"Look at jobs. Best jobs record in 60 years. Best individual records for Asians, for African-Americans, for Hispanics ever.

I think the economy—but I think a lot of things. Regulations—I think regulations led to the economy, the tax cuts."
The President went on to specifically cite "the tax cuts we got ANWR," which is something nobody could do for 50 years!
Yes, there's little denying the success Trump has achieved for our soaring economy.
We've enjoyed rising wages, a historically low unemployment rate, and a major return of manufacturing jobs to the country.
As Trump said when asked about the overall economy numbers:
"We have the best numbers ever."
Darn right we do!
And that's no accident: For eight years, Obama promised us the moon, but he only delivered a terrible healthcare program that left millions without coverage.
Furthermore, his absurdly heavy regulations and high taxes drove jobs and companies overseas.
Yet, Trump is such an effective leader, he's reversed Obama's eight years of failure in just TWO years.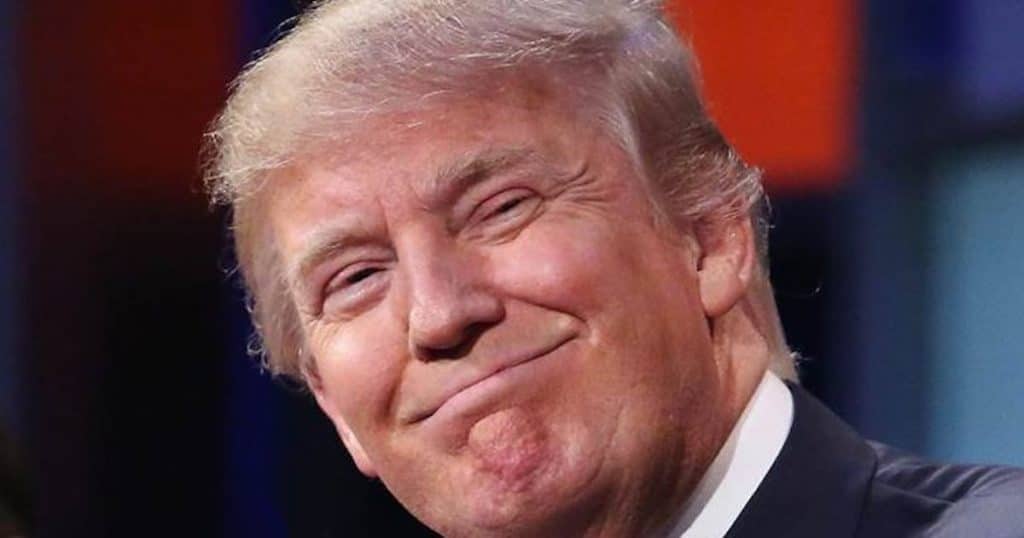 You can't argue with results like that!
Plus, the amazing thing is, Trump has vowed that we are only just getting started; there are still two more years in his first term to achieve greater successes.
And, once he's re-elected, we'll see America surge to new heights. The country will prosper like never before!
SHARE if you plan to vote TRUMP in 2020!
Source: Breitbart