Top Democrat Steps WAY Over The Line – Claims President Trump Could Be In Prison Soon
The Democrat smear campaign continues – she went too far.
Millions of Americans are enjoying the success earned for them by Donald Trump.
The president has brought back jobs, scored major trade deals, and ended decades of failure.
However, the Democrats and corrupt D.C. swamp dwellers hate this. They want you poor and miserable, while they get richer and richer.
And they need the poor's votes if they want to stay in office, too.
Therefore, they refuse to acknowledge Trump's successes and—in their mad bid for power—continue to spread lies about him.
But saying the President will be in prison?! That's over the line.
From Western Journal:
"Democratic Massachusetts Sen. Elizabeth Warren launched her presidential campaign this weekend with a torrent of venom directed at President Donald Trump…

During her comments in Cedar Rapids, Warren touched on the subject of Trump, The New York Times reported.

'By the time we get to 2020, Donald Trump may not even be president,' Warren said.

'In fact, he may not even be a free person.'"
Democrats have been claiming Trump "stole" the election with Russia for years now.
Yet, there's been no evidence whatsoever and most Americans don't believe it, anyway.
Warren ignores this reality, by spreading this ugly, baseless, immoral statement … and she thinks it's perfectly okay!
Remember, this far-leftist lied for decades about her Native American heritage, AND she conned schools and bar associations just to get ahead.
And she did it all while cheating real Natives of their heritage … shouldn't she be condemned for this?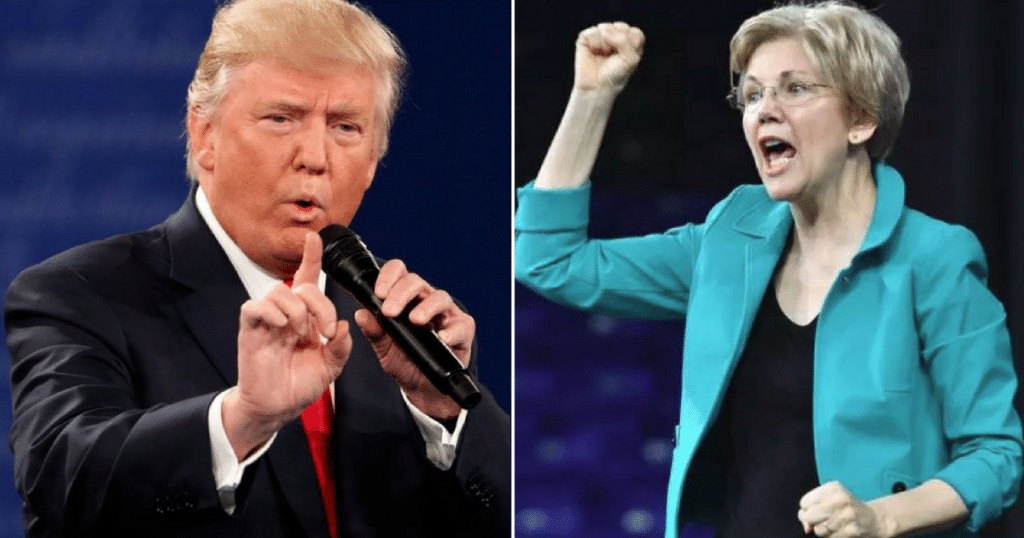 Now she's claiming Trump will be in prison by 2020, and that level of hypocrisy is just mind-boggling.
The only good news is that few American are buying this lie:
They are seeing that Trump does care about Americans; he is fighting the entire swamp by himself—and winning.
No,  Trump won't be in prison in 2020. He'll be running for President again … and yes, WINNING.
Source: Western Journal