UH-OH: Top 2020 Democratic Candidates Secretly Work With 'Head Coach' – Guess Who?
Oh, you probably won't be surprised…
Well, this figures.
Arguably the worst president in America's history is coaching new candidates who have little chance of winning, anyway.
What could possibly go wrong?
Having a Republican leader has proven refreshing for this country, but the Left is trying their hardest to replace Trump in 2020.
Unfortunately, their top picks include an elderly socialist – Bernie Sanders – and politicians with extremely questionable ethics – Kamala Harris, Elizabeth Warren.
But despite these lackluster candidates, the Left's former messiah is now quietly grooming 2020 Democratic candidates behind the scenes.
From The Daily Wire:
"Although the former president has not commented publicly on the field of candidates vying for the 2020 Democratic presidential nomination…

…a new report from The New York Times indicates that Obama has privately been coaching some of the leading contenders on how to take on President Donald Trump."
Well, Obama certainly knew how to win a presidential election, that's for sure.
This doesn't mean he can get his Democrat comrades to secure a victory, but his active influence shouldn't surprise anyone.
This "coaching" has included strategies on how to run their races, and Obama has apparently helped out some very big names:
"According to the Times, key Obama-era officials convened a sort-of 'audition' earlier this year in Washington, D.C…

…where they spoke to presidential hopefuls like 'Senators Kamala Harris (D-CA), Cory Booker (D-NJ), Amy Klobuchar (D-MN) and Sherrod Brown (D-OH)'…

…about how they plan to run their races, and what message their individual candidacies send to the American people."
Obama just can't seem to remove himself from the political spotlight, and sycophantic Democrats continue to revere the former POTUS like he's Moses.
But do the Democrats still not understand that Trump's election was a direct rebuke of Obama's policies?
We elected Trump because we were sick and tired of toxic Democrat policies, so Obama's coaching is probably bad advice at this point.
Really, the only person Obama can help is himself … after all, he certainly never helped the American people!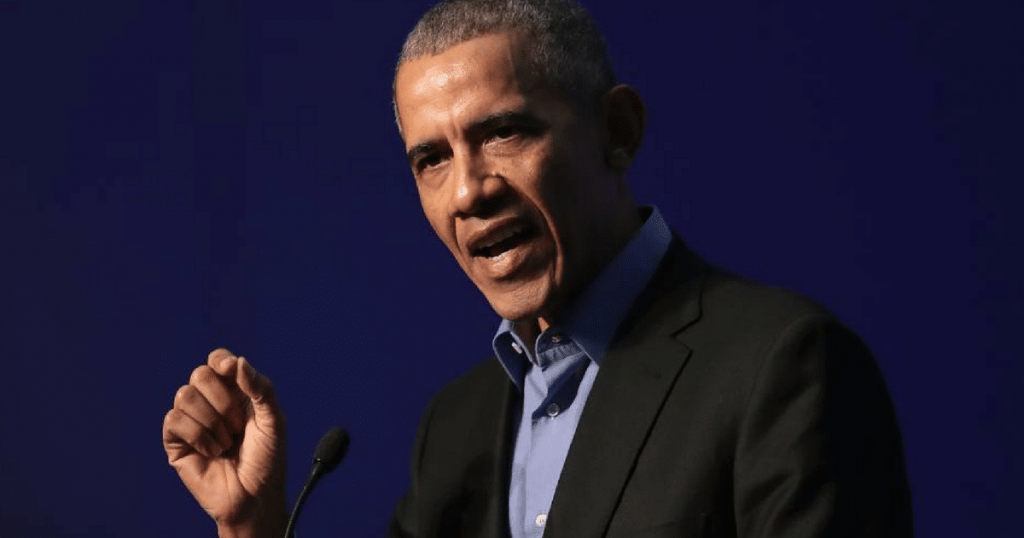 But Barack's presidency has catapulted him to a life of luxury; he lives in an $8.1 million mansion in D.C. and has a net worth estimated at $40 million.
Not bad for a one-time community organizer, right?
Maybe the only "coaching" he's giving Democrat candidates is how to get rich by getting elected into office…
SHARE if you want to keep Obama and his allies out of Washington!
Source: The Daily Wire