Ted Cruz Gives Trump An Early Birthday Present—Quite The Gift From His Former Opponent
Once an enemy of Trump's, Senator Ted Cruz just might be his biggest ally these days, and his gift proves it.
With so much of Congress mired in the swamp, Cruz proves to be one of the few fighting for Americans.
With the mid-terms heating up, Cruz is on the warpath. He's fighting in his home state of Texas, campaigning to cinch a Republican majority in Congress.
Democrats are eager to claw back some power in D.C. but with Trump's many successes, it looks very bleak for the leftist regime.
Republicans tend to love Trump's MAGA theme, and Ted Cruz, in particular, delivered a handsome birthday gift to the POTUS, in the form of a list of his major achievements.
And it's more than a little impressive.
From Western Journal:
Republican Sen. Ted Cruz of Texas praised the Trump administration Thursday for seven major victories he said it accomplished 'for faith, for family — for the values that we share.'
He lauded the current presidential administration for making significant advances for the protection of religious liberty, individual rights concerning education and family, the defense of the unborn and foreign policy that reversed Obama-era deals.
Cruz mentioned the Trump administration's victory concerning the nation's courts with the appointment of Justice Neil Gorsuch, as well as the Supreme Court's recent ruling in the Colorado bakery case."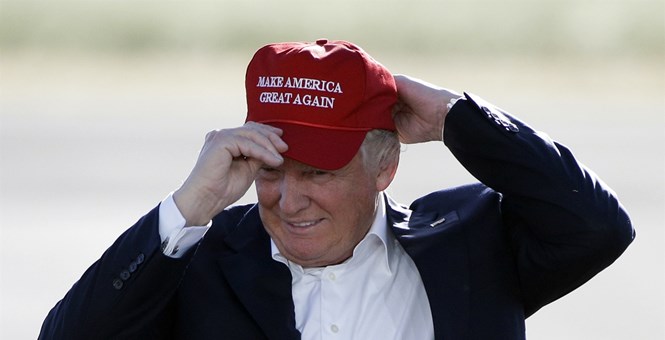 The first achievement was the appointment of Neil Gorsuch, who has been instrumental already in protecting our rights. We've seen how radical, liberal judges try to undermine our country; they would abuse their power to limit our Constitutional rights.
But with Gorsuch on the bench, we can be assured that our First and Second Amendment rights are intact.
Cruz went on to praise Trump's achievements for the pro-life crowd, too: he reinstated policies that prevent America from funding abortions around the world. Trump has also worked to cut the knees out from Planned Parenthood.
Of course, Cruz praised Trump's historic tax cuts, and he also mentioned Trump's repeal of Obamacare's individual mandate. Along with those, he mentioned Trump's victory for school choice, support for Israel, and withdrawal from the Iran Nuclear Deal.
All of these things, mind you, Trump promised during his campaign. Imagine that: a president who makes good on his word! We haven't seen that in a while, have we?
Democrats' only platform is hate against Trump, but it's going to blow up in their faces. When voters see conservatives fighting to help them, they will dump Democrats in a heartbeat.
And now it's your turn to wish Donald a Happy Birthday!
Source: Western Journal