'Super-Sanctuary State' Created By Governor To Protect Illegals From Deportation
An illegal immigrant is an illegal immigrant is an illegal immigrant is an illegal immigrant.
Liberals argue that as long as "undocumented" immigrants do not steal or commit fraud, they should stay. However, they still entered the country without going through the proper government channels. For that, deportation is the punishment. It's quite simple.
But once again, the Democrats are living in a fantasy world and are doing everything they can to keep illegal aliens in our country. The purpose? To quickly usher them in with a blanket amnesty clause and grant them the right to vote. That would give them the voting base they need to keep their state and federal representatives in the blue.
And one state in particular is forcing its citizens to live alongside these criminals. Incoming New Jersey Governor Phil Murphy has declared that a state agency will be created in order to "help" illegals. The reality is, he's using state resources to keep illegals in his state and protect them from deportation.
In short, he's aiding and abetting illegal immigrants. And he's breaking the law.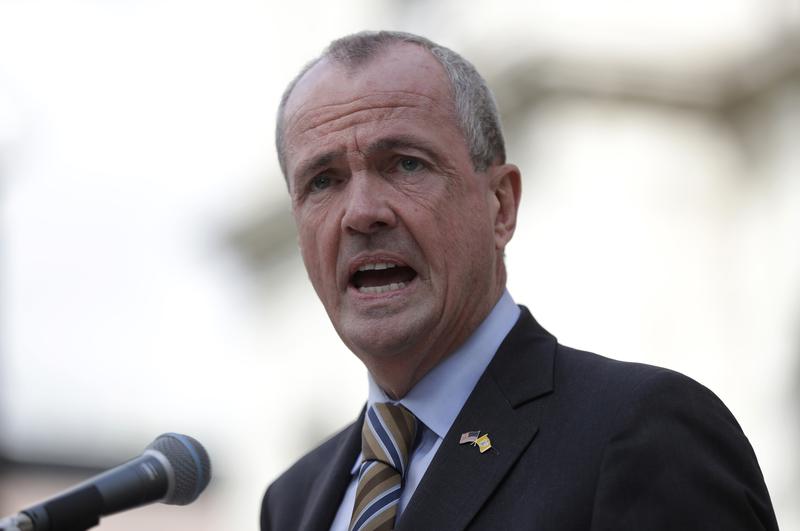 From The Daily Caller:
Newly inaugurated New Jersey Gov. Phil Murphy plans to establish the Garden State as a bastion of far left policies, including a first-of-its-kind government agency devoted exclusively to protecting the rights of legal and illegal immigrants alike.
Murphy, a former Goldman Sachs financier who was swept into office on the back of former Gov. Chris Christie's historically low approval ratings, told The Washington Post he plans to operationalize the sentiment behind the "sanctuary" movement by establishing an Office of Immigrant Defensive Protection.
While a number of Democratically controlled states have adopted an official policy of non-cooperation with federal immigration authorities, Murphy is seeking to outdo his progressive counterparts by devoting an entire agency to help immigrants navigate the federal immigration bureaucracy.
"It would be a place where everybody could call with questions about their status," Murphy told WaPo. "Our guess is it's going to be legal-services-oriented. One remarkable thing, and you probably have seen this, the rumors that swirl around communities are extraordinary, and it's literally hard to get, particularly if you're undocumented, the right answer to your question. That's when people go back into the shadows."
Murphy believes he can capitalize on the backlash to Christie's fiscally conservative approach, establishing New Jersey as a testing ground for a progressive movement that's gained traction with young voters nationally.
In addition to transforming New Jersey into a "welcoming" state — a term he prefers to "sanctuary" — Murphy plans to legalize the sale of recreational marijuana, mandate a $15 minimum wage, and institute a millionaire tax.
Based on all of the progressive plans that this new governor has, perhaps its time for some New Jersey residents to find new homes in other states. As you can see, soon New Jersey will be noted as the California of the East Coast: high illegal immigration traffic, high taxes, etc.
Good luck, New Jersey. You're going to need it.
Source: The Daily Caller