Social Security Swamp Slug Charged With Funneling Away $680K In Taxpayer Dollars
Rampant waste and theft occurs in America's welfare system every day—and this case is one of the worst.
Food stamp recipients, as well as food stamp distributors, have been caught countless times committing fraud at the expense of the taxpayer.
These people don't care about cheating the system, because it's not their money. They don't contribute—they just take and take.
Government employees have also been caught many times attempting to skim a little (or a lot) off the top for themselves. Our bloated bureaucracy practically incentivizes those in public service to find ways to work the system to their advantage.
With miles of red tape to wade through, it's often easy for those committing fraud to cover their tracks.
But one government employee wasn't able to conceal her wrongdoing and is now facing serious jail time for attempting to siphon money away from a program that all of us are paying into.
From Breitbart:
"Social Security employee Anne Aroste has been arrested and charged with fraud, after funneling illegitimate benefits into her own bank account.
Aroste's plan was as simple as it was innovative: First, she fabricated spouses for deceased Social Security recipients. Then she made claims that they were still alive, and thus entitled to survivor's benefits.
Finally, she used her position to approve the claims herself, and directed the money to her own account."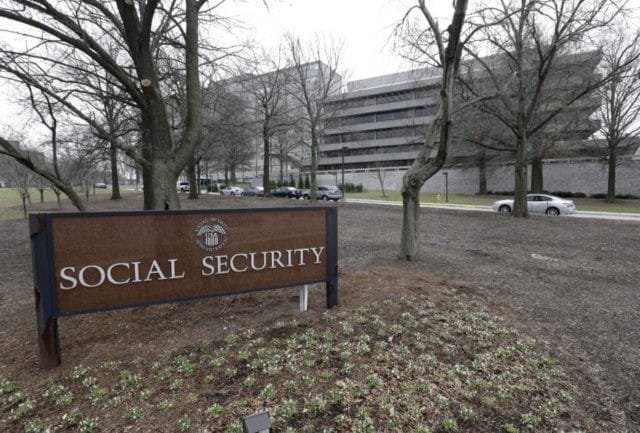 This shameless scam artist is now being indicted on five charges of falsifying Social Security records, and an additional five counts of wire fraud for the payments she transferred to herself.
The latter charges alone carry a maximum 20-year sentence per charge, meaning she's facing a potential 100 years in prison.
Aroste has pled not guilty, but documents show that over the five years she carried out this scheme, she stole at least $680,000.
This type of criminal activity is part of the reason Social Security is facing an uncertain future. Aroste is far from the first government employee to pocket Social Security funds for herself.
Our own government does it frequently, stealing from the Social Security trust to fund other programs, but then not repaying what they take.
Social Security was a Ponzi scheme from the beginning, relying on there being more people paying in than collecting, but our own politicians are collecting our money for themselves.
Is it time to dump Social Security and the untrustworthy bureaucrats who run it? Should Americans invest in their retirement futures themselves?
Let us know your thoughts in the comments below.
Source: Breitbart