Sanctuary Cities Suffer An Unpredicted Setback, And In A Very Liberal State
Sanctuary cities must go.
The disgraceful policy is a pathetic attempt by liberals to protect criminal aliens. It prohibits law enforcement from handing over illegal aliens to federal agencies.
These illegal aliens, by the way, get arrested for committing crimes, then get released back into your communities. And guess what happens? They commit more crimes!
It's shocking to think that Democrats want to put the well-being of criminals ahead of American citizens.
Democrats would rather see criminals roam free in your communities than have them deported. All to exploit illegal immigrants for votes.
But it looks like one major liberal state has people fighting back: a movement run by patriots have just scored a big win for the state, and it might turn the tide.
From IJR:
"An Oregon activist group looking to curb illegal immigration gathered the required number of signatures to earn its spot on the ballot in November.
Stop Oregon Sanctuaries (SOS), the group responsible for the upcoming referendum, earned over 110,000 signatures for its initiative. It only needed to turn in 88,184 valid signatures.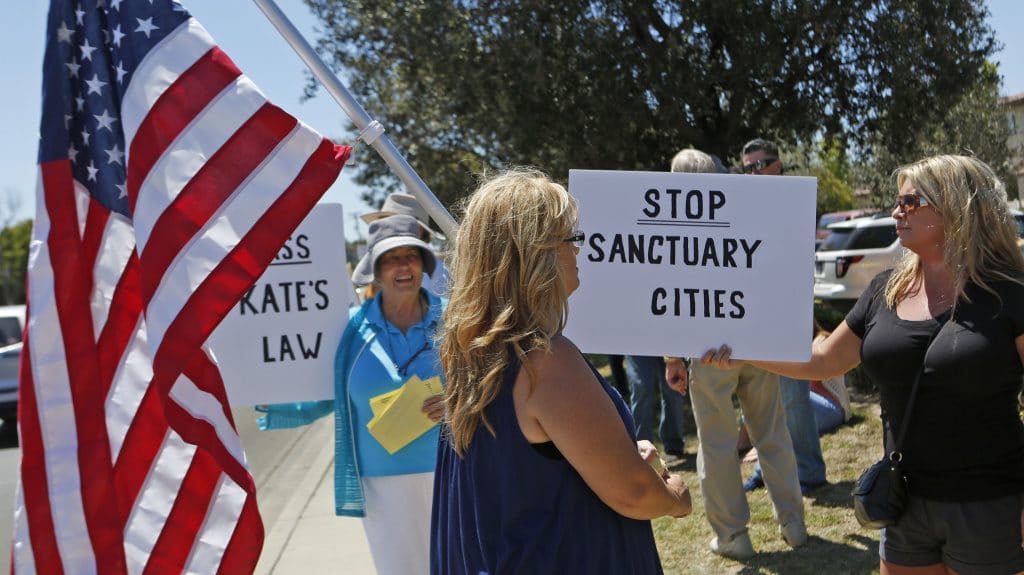 According to The Oregonian, the new ballot initiative aims to repeal an Oregon statute forbidding state law enforcement coordination with Immigration and Customs Enforcement.
SOS stated that this policy 'rendered Oregon a 'sanctuary' and 'gives illegal aliens yet another reason to settle in our state.'"
Illegal immigration is a major threat to our country. It allows dangerous criminals to live in our cities and communities.
How could any politician think that is okay?
Oregon citizens have every right to fight back, because they deserve to live in a state that is free from illegal aliens. These criminals endanger the lives of every man, woman, and child. And it's entirely preventable if they were deported.
This win might send shockwaves through liberal states. If more Americans band together for the good of their communities, Democrats will have no choice but to listen.
They will lecture and berate us all they want, but when voting time comes around, we will pay them back in spades.
Let's hope this trend will spread across the country. Do your part and share this news with your patriotic friends!
Source: IJR