Pro-Choice Libs Suffer Massive Defeat In Texas – But Taxpayers Save A Bundle!
No one thought this would really happen…
Wow, Texas knows how to do things, don't they?
Though the Lone Star State has had its difficulties with a rising Blue Wave, it remains a bastion of American and conservative values.
And the latest victory in the Texas Senate proves that compassion and common sense are here to stay!
Planned Parenthood and the liberal pro-choice crowd just suffered a major defeat, and one can only hope the same will happen in other states.
If you hate the idea of your tax dollars going toward abortions, you're not alone…
And Texas agrees that it's WRONG!
From Breitbart:
"The Texas Senate voted Monday to prohibit state and local governments from allowing tax dollars to fund abortion providers."

'I think taxpayers' dollars should not be used for abortion facilities or their affiliates,' said state Sen. Donna Campbell, reported The Eagle."
Great to have so many wonderful pro-life advocates in Texas. Sending SB22 to the House! @TXRightToLife pic.twitter.com/3yYCBVQ1Cv

— Donna Campbell (@DonnaCampbellTX) April 2, 2019
The bill is simple:
It bars state and local governments from connecting with abortion providers, even if their contract isn't specifically related to abortion services.
The bill passed 20-11, and afterward Lt. Gov. Dan Patrick said, "there is nothing more important than defending the defenseless."
Pro-Life citizens have been saying this for decades!
And for decades, we've had to watch as our tax money has gone to support something we consider to be a highly immoral act.
I'm proud of my 20 colleagues in the Senate who joined me in passing this important bill. Texas is creating a culture of life! https://t.co/QSNI9bFtoD

— Donna Campbell (@DonnaCampbellTX) April 2, 2019
Planned Parenthood can claim they're about more than abortions, that they exist for the sake of women's health and women's rights.
But we know the truth, don't we?
Heck, the Planned Parenthood president herself admitted abortions were basically the #1 thing they do.
And when you take other people's money to fund such an operation, regardless of whether or not they support it, that's just plain ridiculous.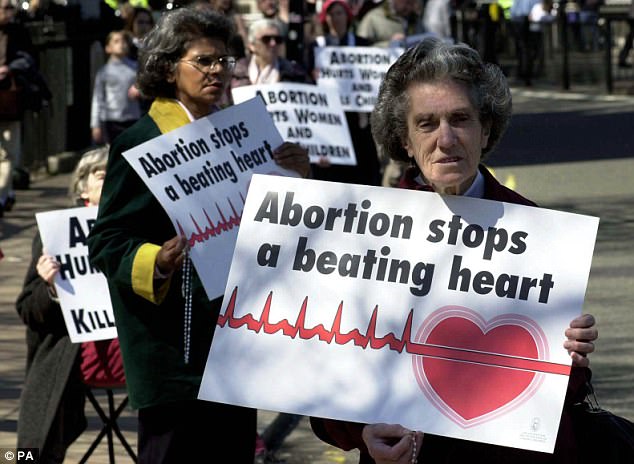 Yes, citizen tax dollars often go places we'd rather it didn't, but this is different.
Again, for millions of Americans, it's a critical moral issue, an issue of Right vs. Wrong.
And thankfully, Texas just got it RIGHT!
SHARE if you hope other states STOP taxpayer cash from going to Planned Parenthood!
Source: Breitbart