President Trump Asked If Any Democrat Can Beat Him In 2020 – His Reply Has Liberals Seething
Unlike in 2016, the Democrats don't want Trump to run again. And Trump knows exactly why.
Prior to his campaign announcement, liberals were positively frothing at the mouth at the thought of Trump running for president.
Clinton's hacked emails proved there was a plan to assist Trump in winning the Republican primary because they wanted him to defeat Jeb Bush, who they thought would be the real competition.
The Clinton campaign called Trump a "Pied Piper" candidate, and formed a strategy to get the media to focus on him.
That plan gloriously backfired, and liberals have been vainly hoping ever since that President Trump will be impeached.
But our president will never stop fighting for the American people. He is a leader, a diplomat, and does all he can to keep his word, unlike his predecessor Obama.
During a recent interview, he reiterated that he will again run for president in 2020, and gave a brilliant response to the question, "Does it look like any Democrat could beat you?"
From The Daily Caller:
"President Trump confirmed that he plans on running for reelection in 2020 in an interview with Piers Morgan.
'It seems like everybody wants me to,' Trump said in the interview, which was published Sunday.
When the president was asked about potential Democratic challengers and if he thought any of them had a chance to beat him, he said: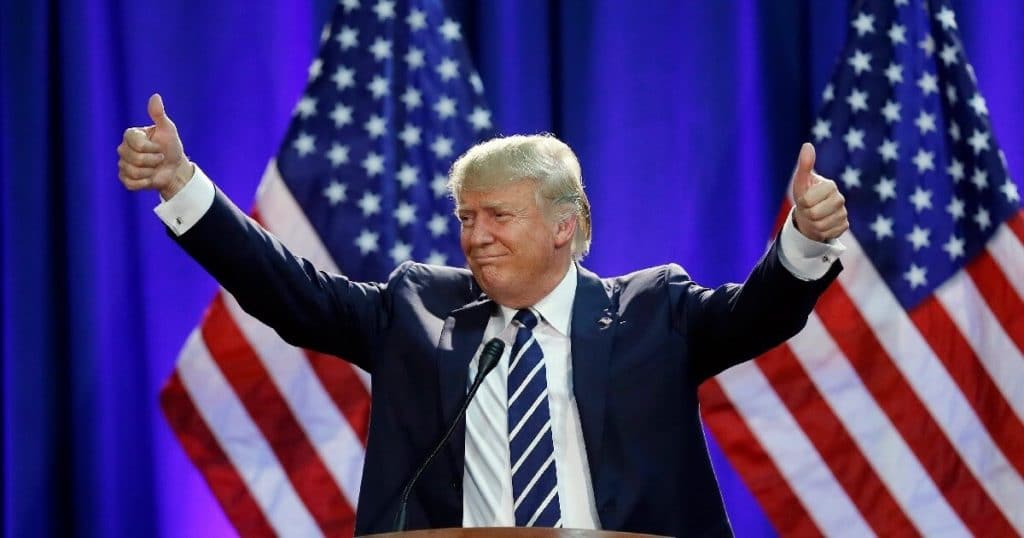 'No. I don't see anybody. I know them all and I don't see anybody.'"
Indeed, there isn't a single viable Democratic candidate because all of them have a scandal attached to their name. Yet the Democrats continue to prop up these establishment politicians, proving they learned nothing from the 2016 election.
Prospective candidate Bernie Sanders tried to pass himself off as an outsider, but he proved to be yet another crooked Democrat. He and his wife Jane are currently under investigation for $10 million in bank fraud.
Former Vice President Joe Biden has also suggested he may throw his hat into the ring, but Biden has tried and failed twice to run for president. Beating him would be almost too easy for Trump.
As for Hillary Clinton and Sen. Elizabeth Warren, one is too crooked and one is a fake Indian.
And crazy Maxine Waters? Even Democrats can't be insane enough to have her run, right?
Bottom line: Trump will easily defeat any of these candidates in 2020, and in doing so he will defeat the Democrats' platform of totally open borders, higher taxes, and suppression of free speech.
MAGA!
Source: The Daily Caller