Jussie Smollett Case Takes A Sharp Turn – Police Drop Bombshell Of Justice
His time is almost up!
By now, you know the story:
Gay African-American actor Jussie Smollett, the former star of the TV show "Empire," claimed he was attacked by two men in a Chicago street.
Smollett said the two men were white, wearing MAGA hats, and carrying rope.
Of course, he further added the assault was fueled by racism and homophobia.
Except now, police are starting to realize the entire thing was a planned hoax, so they've turned the tables on Smollett.
They investigation has "shifted" to the actor himself, and that means one thing:
Via Breitbart:
"Empire star Jussie Smollett will reportedly face a grand jury next week to determine the credibility of his hate crime allegations…

…following reports that Chicago Police are investigating the actor for orchestrating the attack on himself."
This guy could be in BIG trouble.
Law enforcement officials that spoke with TMZ say the case will be heard next week to "examine its credibility."
And furthermore, it seems the cops thought the entire story was fishy right out of the gate:
"The sources say there were red flags from the get-go.

Cops were extremely suspicious when Jussie took them out to the area where he said he was attacked and pointed to an obscure camera saying how happy he was that the attack was on video.

Turns out the camera was pointing in the wrong direction. Cops thought it was weird he knew the location of that camera."
Of course, Smollett's lawyers are standing by the actor's story, claiming he was "a victim of a hate crime" and now he's being "further victimized."
But many don't believe the attorneys, either, as the evidence is mounting that this is a hoax.
Police recently detained two Nigerian men, who may have collaborated with Smollett to fake the attack.
And if this is what happened, it only proves one thing:
The divisiveness and hate Democrats point to in this country is caused almost entirely by racist leftists.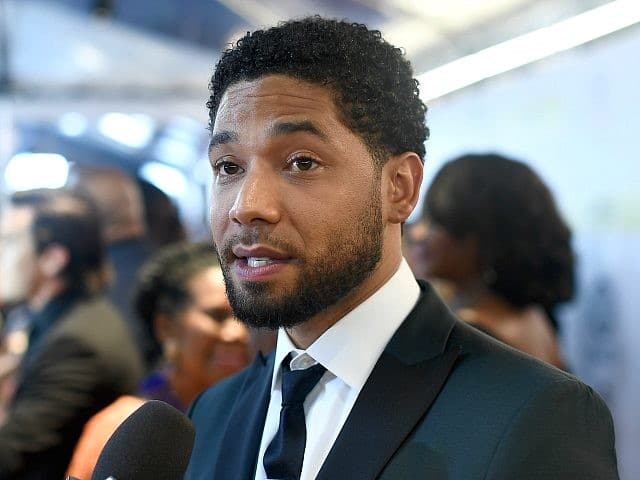 They want the entire world to believe that all white people – especially Trump supporters – are racist, violent people.
How many hate hoaxes have we seen in the past few years?
All of this has to stop, and hopefully it'll stop with Smollett's conviction!
SHARE with your friends if you think Smollett is GUILTY!