Pentagon Hands Down Historic Decision – Transgenders Suffer HUGE Defeat
…and a huge WIN for common sense!
Do YOU think those suffering from Gender Dysphoria should be allowed into the military?
Well, Democrats have been pushing to allow transgenders to serve for years.
Regardless of what people think of transgenders, however, it's clear that welcoming them into the Armed Forces poses serious problems.
The military has spoken out about these issues on numerous occasions; transgender troops simply don't perform well.
Therefore, President Donald Trump implemented a policy to ban transgenders from enlisting … one that Democrats unsurprisingly challenged.
But now, the Pentagon is striking back!
From Breitbart:
"The Pentagon is moving forward on its new transgender policy, after a court lifted an injunction on the matter last week.

The policy would grandfather in all transgender troops… but not allow new recruits diagnosed with transgender dysphoria."
Basically, this means that if you're a transgender currently serving, they can't kick you out.
However, they have to serve in their biological sex, which is an important distinction.
And on top of which, the report continues:
"Those later diagnosed with gender dysphoria or who seek medical transition to another sex would likely be referred for disability evaluation or administrative separation from the military."
Liberals are gnashing their teeth over this, but it's great news to everyone who believes in a strong U.S. military.
The reality is, people who are suffering from a mental condition should NOT be used as politically correct props.
They need help, respect, and treatment; the last thing they should be doing is enduring the challenges of military service.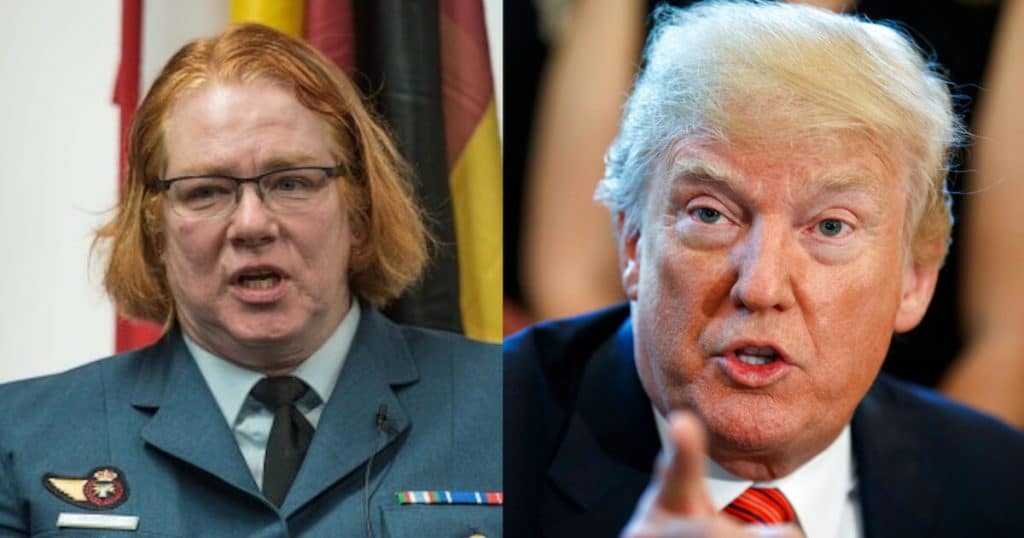 Remember, too, that Obama was so loose with our military, he was forcing tax dollars to be spent on gender reassignment surgery for military!
Finally, though, sanity is coming back into the DOD and the armed forces.
SHARE to thank the Pentagon for upholding Trump's CORRECT decision!
Source: Breitbart