Pelosi Caught In An Outrageous Web Of Lies – Christians Demand An Apology
Nancy's gone too far this time – how DARE she?!
Is there anything more annoying than a Democrat claiming to be a Christian?
Their words and deeds constantly run counter to Christ's message, and yet they claim to be the most morally virtuous Party in existence.
Liberals constantly attack Christianity, screaming about separation of church and state, until they can twist scripture to suit their needs.
During Christmas, the Left love to claim that the Holy Family were refugees in order to justify their open borders stance.
But the Bible clearly states Joseph and Mary were not refugees, but were traveling to their places of birth to fulfill a government mandated census.
These shameless tactics are par for the course for the godless Left, and Pelosi is no different than the other self-righteous hypocrites of her Party.
Case in point, from Fox News:
"Years ago, to support a push for global warming legislation, Pelosi said in an Earth Day press release:

'The Bible tells us in the Old Testament, 'To minister to the needs of God's creation is an act of worship. To ignore those needs is to dishonor the God who made us.'

Pelosi has quoted the false passage at least 11 times from the House floor since 2002, according to the Congressional Record.

She was publicly criticized in 2008 but seems to acknowledge that, of the thousands of Bible verses to choose from, she can't pinpoint exactly where it is."
Despite constantly quoting this verse, Pelosi admits that she "can't find it in the Bible"
"I know it is there someplace. It's supposed to be in Isaiah, but I heard a bishop say to minister to the needs of God's creation is an act of worship.

To ignore those needs is to dishonor the God who made us."
But this verse is nowhere in the Bible. There is no verse that even comes close.
Yet Pelosi has used this fake verse not only to justify global warming legislation, but to advocate for immigration reform, the Endangered Species Act, and to twice honor Catholic schools.
"We all have a responsibility to act upon our beliefs and the dignity and worth of every person," she said while justifying her made up verse.
Wait … wouldn't this verse also apply to babies? Especially those born alive from botched abortions?
But fake Catholics like Pelosi and Cuomo continuously push to remove protections for the unborn, completely obliterating any notion that they believe in the "dignity and worth of every person."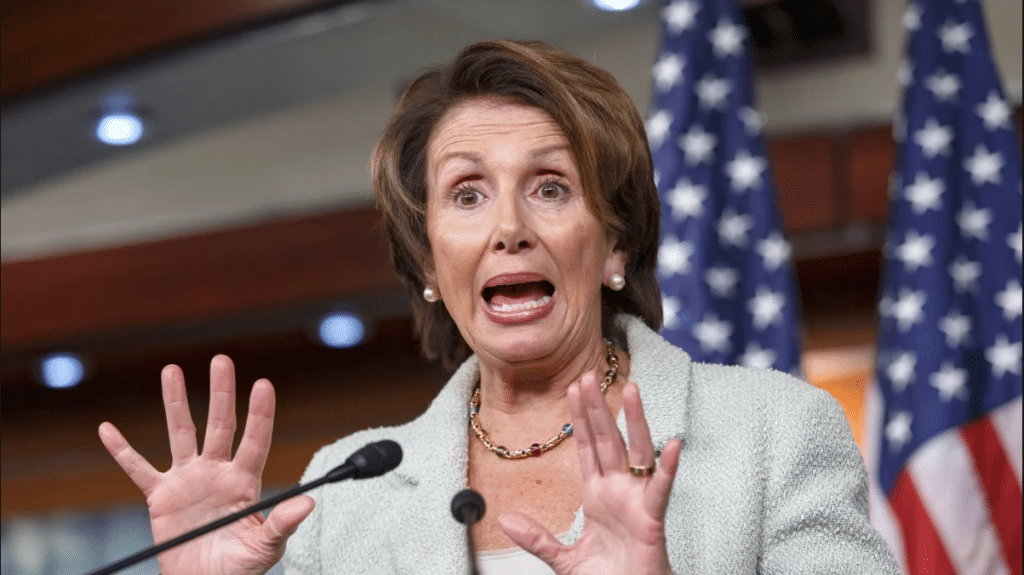 If you can't even fulfill the moral mandates of your own fake scriptures, why should anyone trust you to uphold the true message of the Bible?
Those who would shamelessly quote Bible scriptures to try to further their own hidden agendas are just plain evil.
It's disgusting that Pelosi would even bother to do something like this, especially when millions of Christians can easily tell she's misquoting or flat-out lying.
Faithful Americans everywhere demand an apology, Nancy!
Source: Fox News