Pelosi Caught Scamming Her Own Supporters – Email Scandal A Huge Embarrassment
The Democrats keep talking about the "Blue Wave" that will inevitably sweep the country during the midterms, but if their money problems are any indication, the wave ain't coming.
The Republican National Committee on the other hand is seeing high levels of enthusiasm, and raised nearly $289 million in 2017.
The Democratic National Committee raised a measly $64.5 million in comparison. Very sad.
Despite these depressing numbers, the Democrats are pretending things are perfectly fine. Better than fine in fact, since they keep insisting that they will regain control of the House and Senate in November.
But reporter Keith Koffler recently revealed the true state of the Left's affairs.
Koffler decided to take one for the team and put himself on various Democratic email lists, "For the purposes of gathering news."
It was on Pelosi's email list that Koffler uncovered an obvious scam Pelosi is trying to pull on her supporters, and once again, it involves money.
From IJR:
"On June 22, I got an email titled, 'NOT asking for money.'
Now, that sounds pretty clear to me. After some political talk, she gets to the point with a line at the end of the email:
'Please, before midnight — will you complete your survey? Your voice is more important than you know.'
…Scroll to the end of the short poll, and you find what is seemingly the question she most sincerely wants an answer to:
'Will you pitch in $3 (or more!) to support the DCCC in its mission to help Democrats take back the House?'
You're given five choices with different amounts, including your own. Surprisingly enough, each response starts with 'Yes!'
Nancy, I thought you weren't asking for money?"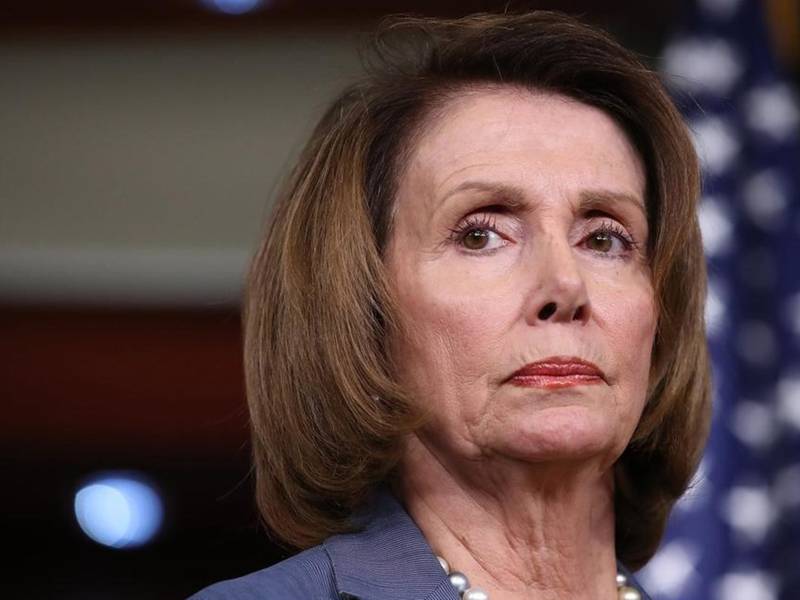 I guess Pelosi's supporters needed to read the email to find out what was in it.
Koffler received two similar emails from Pelosi within weeks of each other, titled,  "need input, NOT money". Both contained a "link to a survey that ends with a cash grab."
Koffler rightfully calls this tactic "a bait and switch", but the Left have to resort to these shady tactics because they're losing supporters.
November 6th is getting more interesting by the day.
With the Democrats' growing embrace of socialism, radical violence, and fake causes, even dinosaurs like Nancy Pelosi may be getting frightened.
Source: IJR