After Omar's Anti-Semitic Comments – Trump Drops A FIRE Bombshell On Her
Donald just dropped the ultimate hammer!
President Donald Trump is a great friend to Israel.
So, when he heard Democratic Rep. Ilhan Omar's awful anti-Semitic comments, he knew he had to speak up.
Omar, a Muslim representative, drew fire from both sides of the aisle for implying that a prominent pro-Israel lobby compensated lawmakers for their support of the Jewish state.
Its connotations were obvious, and it backfired big time.
Many Jewish people were outraged by the comments, and so was Trump.
As he told reporters during a cabinet meeting (via Fox News):
"Anti-Semitism has no place in the United States Congress.

I think she should either resign from Congress or she should certainly resign from the foreign affairs committee."
President Trump says Omar should resign, calls her apology "lame"

— Breaking911 (@Breaking911) February 12, 2019
This call for Omar to resign came after the President said she "should be ashamed of herself."
Omar did apologize for her comments, while still adding that lobbyists held a "problematic role" in our political system.
Many saw the apology as half-hearted and hardly genuine, though.
Even House Speaker Nancy Pelosi added that Omar's "anti-Semitic tropes and prejudicial accusations about Israel's supporters is deeply offensive."
Rep. Eliot Engel (D-N.Y.) chimed in as well, saying Omar's reference to "Jewish money" was "deeply disappointing and disturbing."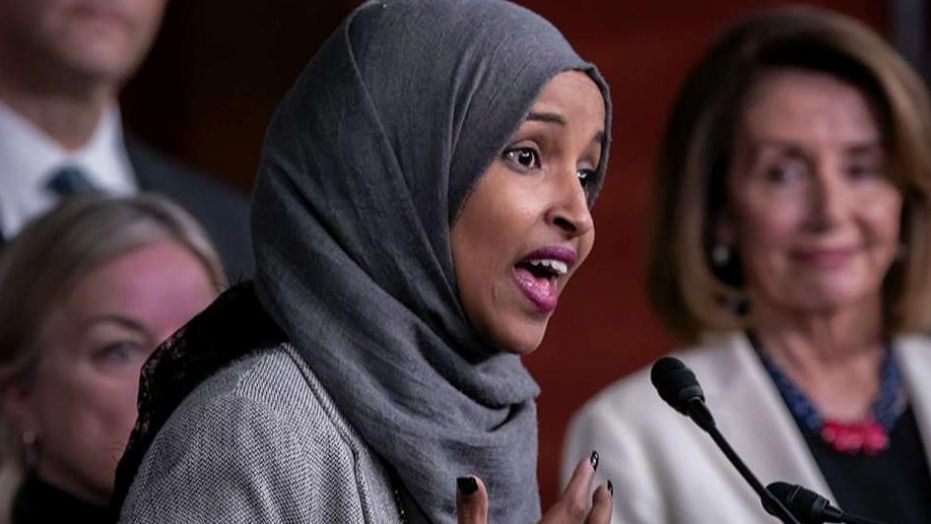 And despite the apology, Trump and other politicians are saying Omar needs to step down.
It's abundantly clear how she really feels now – despite the lame apology – and entrenched religious biases shouldn't exist in an elected official.
It is also becoming painfully obvious that many Muslims have a problem with Jewish people.
In the end, this is yet another reason why we shouldn't be electing them into positions of power in our society.
Source: Fox News