Obama Hit With 'Undocumented Minors' Scandal – Feds Release A Horde Of Fresh Evidence
Donald Trump made illegal immigration a major issue during the election. And for good reason.
Americans were suffering from the unchecked illegals that flooded our border. President Obama's "catch-and-release" policy meant that even  illegals caught by the government were allowed to roam free.
Of course, Obama supporting poor "undocumented minors" was a good thing, as far as the left-wing media was concerned. It made for a nice little sentimental story.
But there's a dirty secret about this program…
And now it has been exposed via federal documents, which prove that Obama's toxic policies absolutely wrecked our country.
From Western Journal:
"Evidence supporting Trump's assertion about murderers and rapists was recently provided by way of official federal documents from the Obama administration that were released to Judicial Watch in response to a Freedom of Information Act request initially filed in November 2014.
Those documents included 224 pages from the U.S. Department of Health and Human Services and Office of Refugee Resettlement that included roughly 1,000 summaries of 'Significant Incident Reports' related to 'Unaccompanied Alien Children' that had entered the country illegally during the six-month period of May to November 2014.
The documents revealed that there were no less than 24,680 total 'Significant Incident Reports' filed with ORR during the 2014 fiscal year, which included admissions from UACs that they had committed murders and rapes, smuggled drugs or engaged in prostitution or human trafficking prior to their entry into the U.S."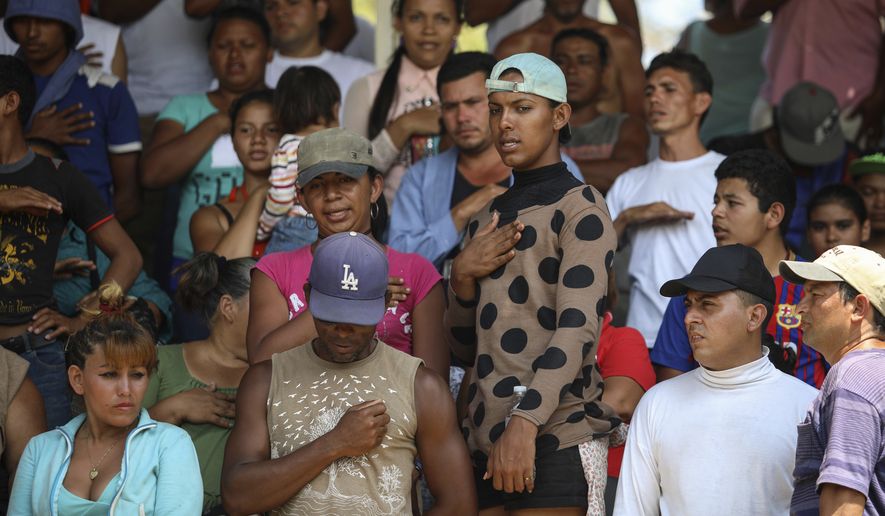 The documents prove that numerous young men and women who entered the country were members of criminal cartels and violent gangs.
These MS-13 members admitted to killing people in the past and threatening to kill more; they also raped, threatened to rape, and smuggled drugs.
Most of the assaults happened while in route to the United States, too. Many of these young men and women admitted they were assaulted on their way or after they reached the United States.
There you have it: illegal immigration facilitates and encourages rape, abuse, and murder. These heinous acts would not be going on, if these hordes were not rushing to the border.
The "undocumented minors" are often children of criminals who have become criminals, and dangerous to our country, regardless of their age.
This proof needs to be spread far and wide: we need to make our fellow citizens understand what's happening! Support our border authorities, and support President Trump!
Source: Western Journal