After Obama Plan Sparks School Chaos, Trump Swoops In To Restore Order
Obama messed up ROYALLY, but Trump is scrambling to fix it.
Students need discipline.
This is a fact that has remained true throughout all human history.
And yet, former President Barack Obama – like most Democrats – simply didn't believe enough in the concepts of discipline for our youth.
Maybe that's why there was an Obama-era policy that urged "more lenient forms of discipline for minority students."
See, it's not just about discipline … as with all liberals, it all comes down to racism, too.
But this added leniency hasn't been working, as several state leaders are starting to realize, including a Democrat state senator and Teamsters president.
Via Breitbart:
"A Democrat state senator and a Teamsters president said the dramatic drop in school suspensions in New York City since the Obama-era policy…

…urging more lenient forms of discipline for minority students has led to 'chaos' and a lack of  'accountability' for dangerous behavior.

New York state Sen. Leroy Comrie told CBS New York that schools in his Queens district are losing the confidence of parents."
Yeah, that's what happens when you stop disciplining youngsters, regardless of skin color.
Comrie cited a new study from John Jay College's Data Collaborative for Justice, which found a big 49 percent drop in school suspensions in NYC from 2010 to 2017.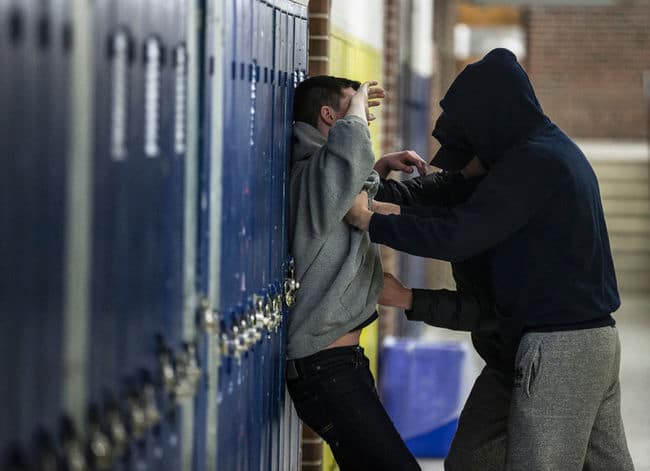 But this doesn't mean behavior has improved.
No, all this means is that kids aren't being punished for their actions; as Comrie said above, there's no accountability.
Teamsters President Gregory Floyd added:
"There's chaos in our schools and it's going to get worse.

The children know they can get away with everything."
Floyd believes the decline in discipline began when mayor Bill DeBlasio started issuing warning cards to students who engaged in "assaultive behavior."
Warning cards. That's it.
"Parents should be outraged," Floyd said. "They should be horrified and outraged."
The only good news here is that the Trump administration has taken action:
"In December, the Trump Departments of Education and Justice rescinded the Obama-era disciplinary guidance.

A federal safety commission found the Obama-era policy 'may have paradoxically contributed to making schools less safe.'"
Gee, do you think?!
Democrats have never been able to figure this out:
You can't just NOT punish people because of race or religion, just like you can't give things away for free (like money and jobs) due to race, ethnicity, sexual orientation, etc.
That's what equality IS.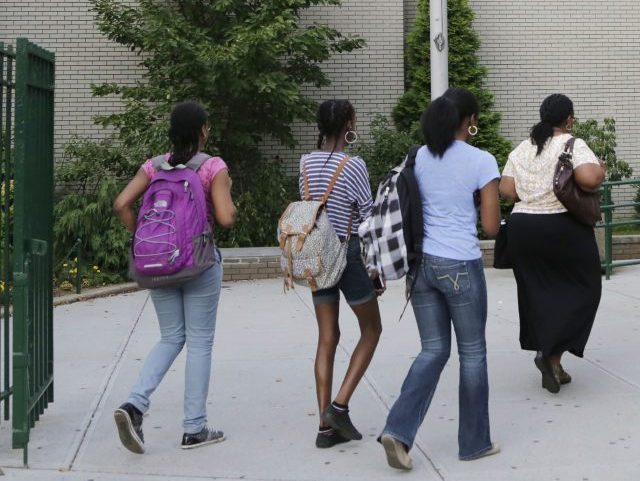 And if there are no consequences for your actions, you simply teach young people that it's okay to do whatever they want, whenever they want.
The result? American schools in crisis, and not just in New York.
Here's hoping Trump admin's move will cure this problem ASAP…
SHARE if you support discipline and direction for the children of this country!
Source: Breitbart