NFL Goes Full Anti-America, Censors Veterans For Their 2-Word Superbowl Ad
The NFL season is quickly coming to a close. After a rocky start, this year's Super Bowl might shape up to be something worth watching.
The New England Patriots will be returning yet again, facing off against the scrappy Philadelphia Eagles. It should be a game to remember.
Not so fast! The shadow of this year's season has returned to poison the biggest sporting event in America.
Once again showing their cowardly nature, the NFL has refused a veterans group from placing an ad in their program. Claiming it to be "too political," they have denied the AMVETS their $30,000 ad buy.
What did the ad say that was so controversial? "Please stand." Oh, the horror.
From New York Post:
The NFL is refusing to run a veterans group's Super Bowl ad asking people to "please stand" for the national anthem because the message is too political.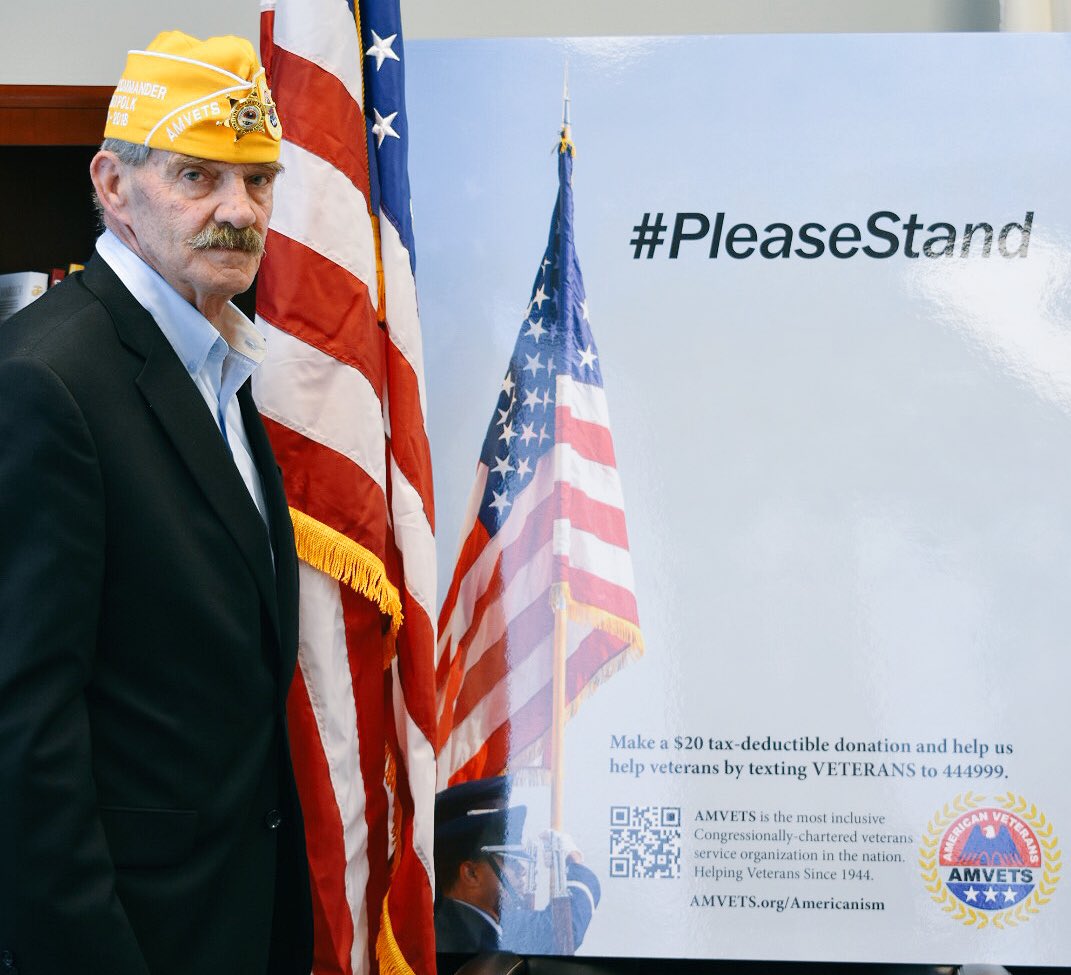 AMVETS sought to place a $30,000, full-page print ad in programs for Super Bowl LII that will be handed out to fans at Minneapolis' US Bank Stadium when the New England Patriots take on the Philadelphia Eagles on Feb. 4…
The Super Bowl program has "never been a place for advertising that could be considered by some as a political statement," league spokesman Brian McCarthy said in a statement, adding that the NFL has "long supported the military and veterans…"
"It's a First Amendment issue," Hoellwarth told The Post. "If [the NFL] wanted to run an ad that said, 'Please kneel,' I don't think ­AMVETS would have had a problem with that."
Apparently, today, standing for the National Anthem is a political issue. You can thank liberals for that, who turn everything into a political issue.
Everything from food to art to sports has been mired in liberal politics. Now simple patriotism has been poisoned, thanks to Colin Kaepernick and liberals in the media.
Americans have been sickened and turned off by the NFL's handling of the Anthem protests. Literally, they have been turning off games. Ratings and attendance have plummeted this year.
The NFL has made excuses to their advertisers, but the writing is on the wall. Fans have been dropping the once-beloved sport, because of the toxic hate of the players.
The league has sided with a small group of entitled, un-American players. By doing so, they have insulted the millions of patriotic fans who want to stand for the Flag. Now, with the biggest game looming on the horizon, they remind us of their cowardice.
I wonder how the Anthem protests will affect the Super Bowl. People were willing to move on until this happened. Now, who knows how many people will tune in?
Source: New York Post