New York Governor Signs Insane Order, Gives Convicted Felons A Gift They Don't Deserve
East coast elites, particularly New Yorkers, are no strangers to moral posturing.
The radical white liberals of this region trip over themselves to appease minorities, coddling them and feeding their victim mentality to ensure they keep voting blue.
The virtue signaling contest has been taken up a notch since Sex and the City star Cynthia Nixon announced she was running against Cuomo in the New York primaries.
Nixon has accused Cuomo of not doing enough for minorities, despite the fact that Cuomo has turned NYC into America's largest sanctuary city and done his damnedest to keep dangerous criminals from being deported.
But Nixon's tactic appears to be working, as she inches closer and closer to overtaking him in the polls. Cuomo is clearly scared he is going to lose to Nixon, so in a last-ditch act of desperation, he's trying to both buy votes and appear as a savior of the black and Latino community.
From Fox News:
"In an executive order signed Wednesday, New York Gov. Andrew Cuomo granted some 35,000 paroled felons the right to vote.
The move by the second-term Democrat came after state Republicans blocked a bill in the state Senate.
'I'm unwilling to take no for an answer,' Cuomo said at the annual convention of the Rev. Al Sharpton's National Action Network in New York City. 'I'm going to make it law by executive order.'"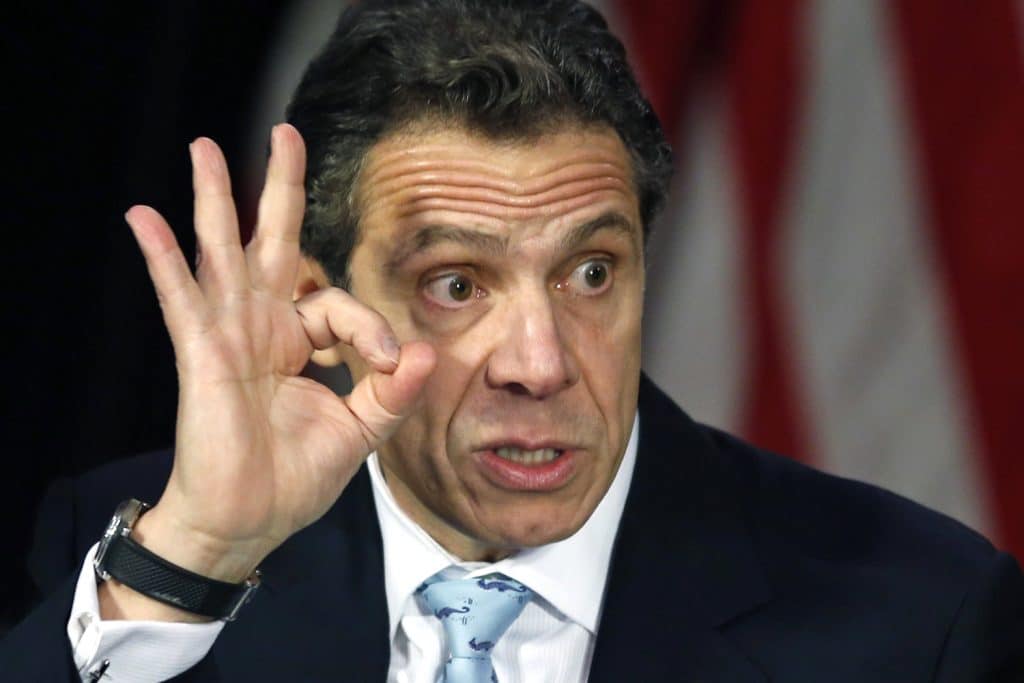 Cuomo stated that three quarters of parolees are black and Latino, and that, "Withholding or delaying voting rights diminishes our democracy."
An argument could also be made that killing and robbing people diminishes our democracy, but I digress.
The duly-elected state legislators who attempted to stop this measure in the Senate called this move an "outrageous power grab" to scoop up "radical primary voters". But Cuomo decided to play Mussolini and override the voice of the people.
Is it any wonder that New York's crime rate is so high when Governor Cuomo himself is illegally ignoring the Legislature?
But let's face it; without amnesty for invaders, voting amnesty for felons, votes from the graveyard, and, I expect soon, voting by approved socialist foreigners, Democrats cannot win a national election, let alone a local one.
Liberals will do whatever it takes to win, even if it means giving those who forfeited the right to vote the opportunity to vote.
Source: Fox News