Former MSNBC Host Comes Clean, Unleashes Evidence That Hillary Manipulated The Media
It's an open secret that the mainstream media has a big bias. American journalism is supposed to be impartial.
Their job—protected by the First Amendment—is to report on the news. They were once a vital step in informing the public. Without honest reporters, the American people wouldn't know what was going on in their own country.
Oh, how far they have fallen.
From CNN to NBC News, these companies claim they deliver real news. But now a former MSNBC host is outing his old employer:
He made it clear in a recent interview that the network was always in the bag for Hillary Clinton.
From IJR:
"During an interview published Friday, former MSNBC host Ed Schultz confirmed what many suspected: his network favored former Democratic presidential nominee Hillary Clinton…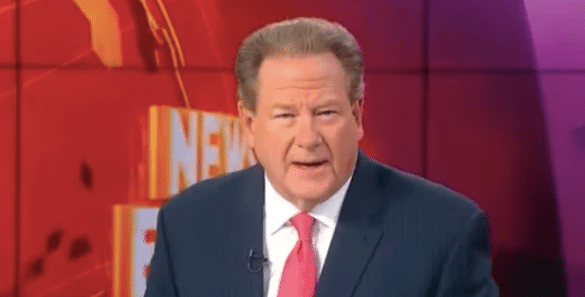 'I think the Clintons were connected to [NBC News Chairman] Andy Lack, connected at the hip… they didn't want anybody in their prime time or anywhere in their lineup supporting Bernie Sanders.
I think that they were in the tank for Hillary Clinton, and I think it was managed, and 45 days later, I was out at MSNBC. And I thought it stunk.
They gave me my contract, I signed a nondisclosure agreement and also a no-bad-mouthing agreement, which I felt good with because I thought that this was over time all going to wash out…
There was more oversight and more direction given to me on content than there ever has been here at RT,' he said. Schultz said MSNBC told him 'many times' what to lead his show with and what not to cover."
It's clear the mainstream media will never change their crooked ways.
These are the same people who expect us to believe their reports about President Trump and the country; people who continue to lie about conservatives and protect the corrupt actions of the former administration.
Obviously, MSNBC was working to help Hillary. Even during the primaries, they were trying to undermine Bernie in order to prop up Hillary. But we've known for a long time that the media was working to give Hillary the edge.
When is the country going to finally reject these con artists? These "news" networks continue to lie to us day in and day out, and yet they're still around.
It's high time we demanded honesty from our news, or get it from somewhere else.
Source: IJR