MSNBC Tries To Attack Trump And Makes A Fool of Themselves Instead
Need a good laugh today?
Anytime I can use some cheering up, I just take a look at how ridiculous the Left gets these days. It seems they are always topping a previous level of stupidity I never thought possible.
Take a look at what happened yesterday on MSNBC.
They must have SERIOUSLY been low on content or something, how could this ever get past a producer?
Here's some context:
On Ari Melber's show "The Beat", he's talking about the Mueller investigation and how Trump is reacting.
His idea (I think) was to show how often Trump is mentioning Mueller by name. Surely if they are bringing this up it must be something Trump is constantly talking about right?
NOPE!
Take a look at the graph they threw up on the screen and keep an eye on the numbers on the left…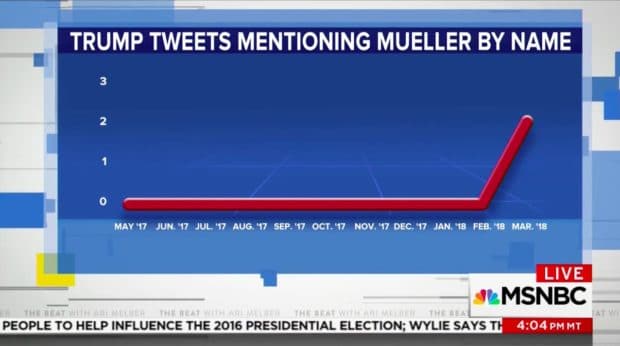 0…1…2…3
That's as high as it goes. What were they thinking?
If anything this graph just shows how uninterested Trump is with all of this investigation nonsense.
TWICE! He tweeted twice. 
Oh well, it just goes to show you how little they have on Trump. He's doing such a good job they don't know where else to turn, so they have to make up things to be angry about.
They don't want solutions, they want to be outraged.
Good job Ari! What a good "News Anchor"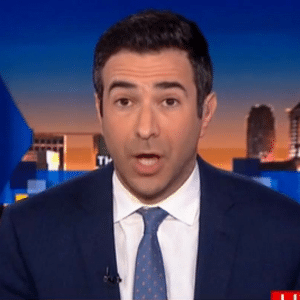 If you ever want to show someone the absurdity of Liberals these days… please SHARE this post!
Source: Daily Caller