WOAH! Border Boss Reveals New Loophoole – Thousands Of Illegals Pouring Through
…and even Donald can't do anything to close it!
In February, U.S. Border Patrol executed over 66,000 arrests.
Since October, there have been 268,000 apprehensions … which is a 97 percent increase over the previous year at that point.
And yet, Democrats run around yelling that there's no fire; i.e., there's no border crisis.
But the shocking numbers speak for themselves, and now we learn that the majority of migrants are exploiting yet ANOTHER loophole in our porous border security.
And guess what?
We can't do a thing about it. As chief of operations at Border Control headquarters Brian Hastings said (via The Daily Wire):
"October 2018 marked the first time in our history that family units exceeded single adult apprehensions…

…and in February of 2019 family units and unaccompanied children accounted for 65% of all Border Patrol apprehensions."
Okay, so it's families instead of individuals that are dominating. What does that mean, exactly?
Well, the problem is that the majority of these migrants (70 percent) aren't coming from Mexico anymore; they're coming from Guatemala, El Salvador, and Honduras.
And this means it's more difficult to return these illegals to their places of origins.
Hastings adds:
"So without a consequence, without being able to deliver a consequence to these individuals for illegally crossing our borders, the Border Patrol has no reason to expect that this trend will decrease…

…in fact, we believe it will increase. It's well known at this time that adults with children will not be detained during the immigration proceedings for illegal entry…

…the word of mouth in social media quickly gets back to those in the northern triangle countries that if you bring a child, you will be successful."
So far this year, border authorities have seen 70 groups of over 100 people, which has resulted in 12,000 apprehensions.
This time last year, they'd only seen 13 groups of over 100 people.
The bottom line is that it's only getting worse at the border, and border officials are stretched to their breaking point.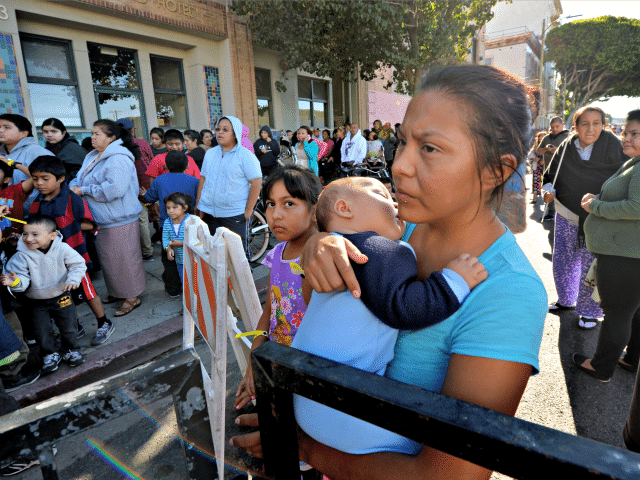 U.S. Customs and Border Protection Commissioner Kevin McAleenan added:
"It should be very clear from these numbers that we are facing alarming trends in the rising volume of people illegally crossing our southwest border or arriving at our ports of entry without documents.
This increased flow presents, currently at our highest level in over a decade, both a border security and humanitarian crisis."

The system is well beyond capacity, and remains at the breaking point."
How much more evidence do you need, Democrats?
How much longer can America hold out in the face of such a massive invasion?
SHARE if you think we DESPERATELY need to protect ourselves … as soon as humanly possible!
Source: The Daily Wire