Melania Trump's Bold Statement At Her First State Dinner Turns Heads Around The World
All I can say is…WOW!
There is no doubt that Melania Trump is one of the classiest First Ladies to ever grace the White House.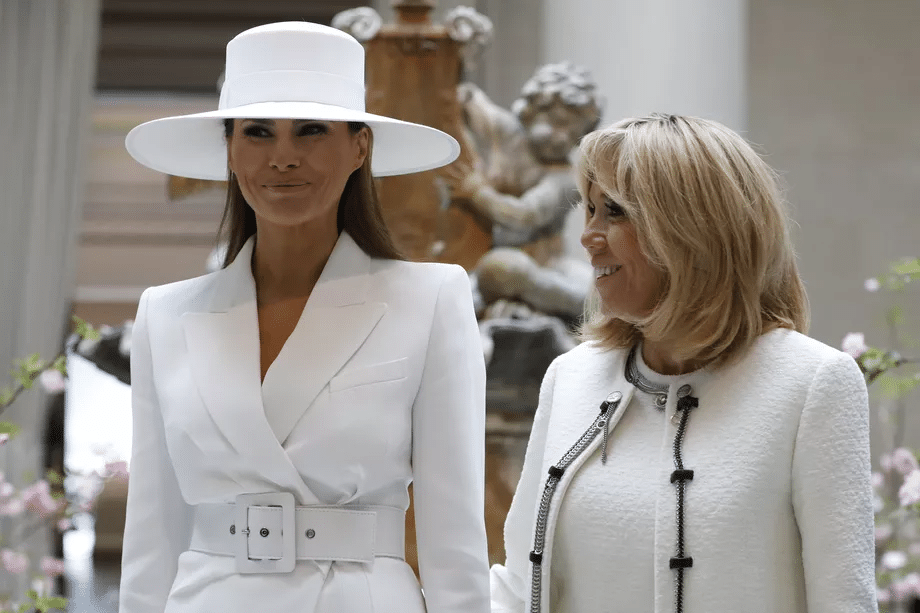 Every time an important event rolls around, Mrs. Trump makes a very big entrance and blows everyone away with her gorgeous and unique sense of style.
Not long after she made headlines for sporting a very striking matching skirt and wide-brimmed hat ensemble (seen above!), Melania wowed the crowd with another eye-popping piece.
It's a French haute couture dress, and it's apparently an extra eye-catching version of Chanel's spring 2018 collection.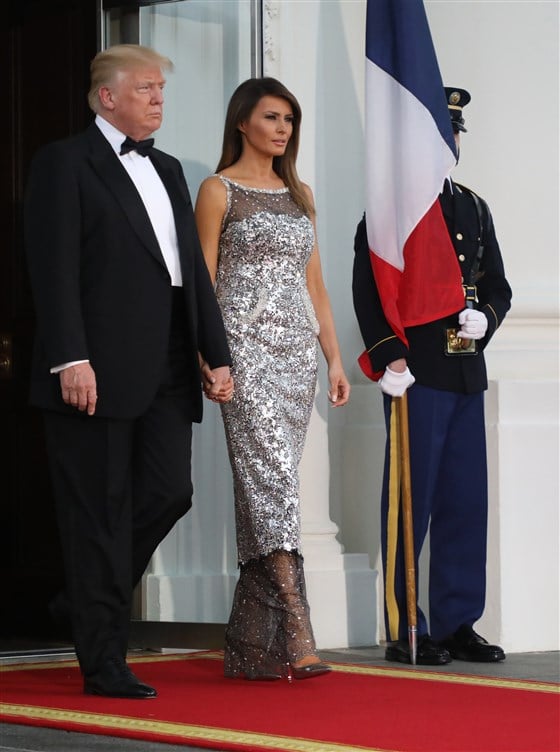 Isn't it just GORGEOUS!?
Then came daughter Ivanka Trump, clad in a stunning pink polka-dotted Rodarte dress, which almost upstaged her mother –almost.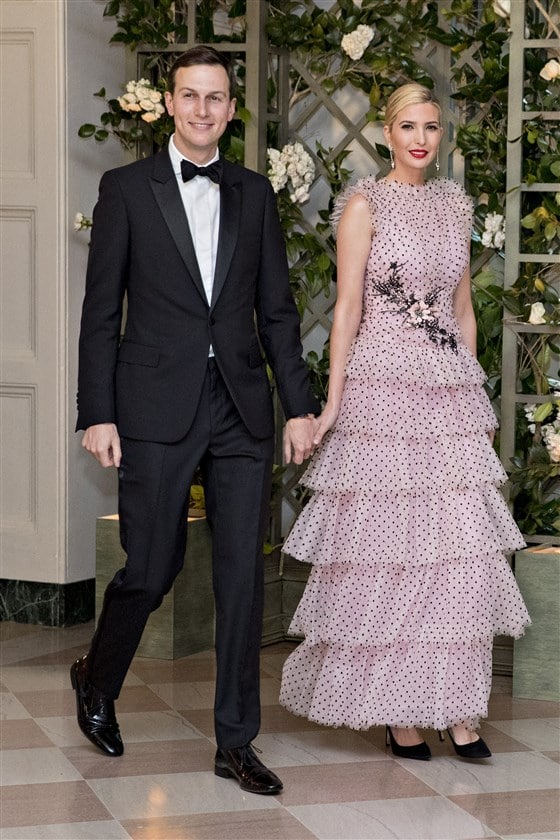 And don't think for a second that the First Lady lets someone else do all the planning for such a glamorous event.
In fact, Melania selected everything from the candles to the tablecloths to the sprays of cherry blossoms lining the hallway to the dining room.
Spent yesterday with my team checking on the final details of our first State Dinner with France. pic.twitter.com/vHoQ1rTA3s

— Melania Trump (@FLOTUS) April 23, 2018
When it comes time to make an impression, Mrs. Trump knows exactly what to do, that's for sure!
We are so lucky to have such an amazing FLOTUS. Melania brings such elegance and class in a world of ugly politics. Not only does she dress herslelf with elegant style, but she has such a sweet and endearing heart as well.
Thank you First Lady Melania for all that you do and we hope and pray the best for you and your family.
Source: Today