Melania Made An Undercover Trip For America's Birthday—Proves She Bleeds Red, White And Blue
America celebrated its Independence Day, and First Lady Melania Trump proved she's patriotic to the core to anyone who doubted her—and melted American hearts everywhere.
Not long after visiting detained immigrant families at the border, Melania decided she'd make another "secret trip" to honor America.
Remember, she didn't tell anyone about her visit to the border and again, she opted for an unannounced trip … and as it turns out, true Patriots are applauding her decision.
Yes, on Tuesday, the eve of July 4th, Mrs. Trump visited wounded service members at Walter Reed National Military Medical Center.
It came as a big surprise to everyone there, too, because the classy First Lady wasn't even announced until she was literally standing outside the Center's doors.
This is precisely what our leaders should be doing around such holidays, because these holidays wouldn't exist without those who fought and served.
First Lady spokeswoman Stephanie Grisham said Melania visited with "combat-injured service members and their families," which we're certain everyone appreciated.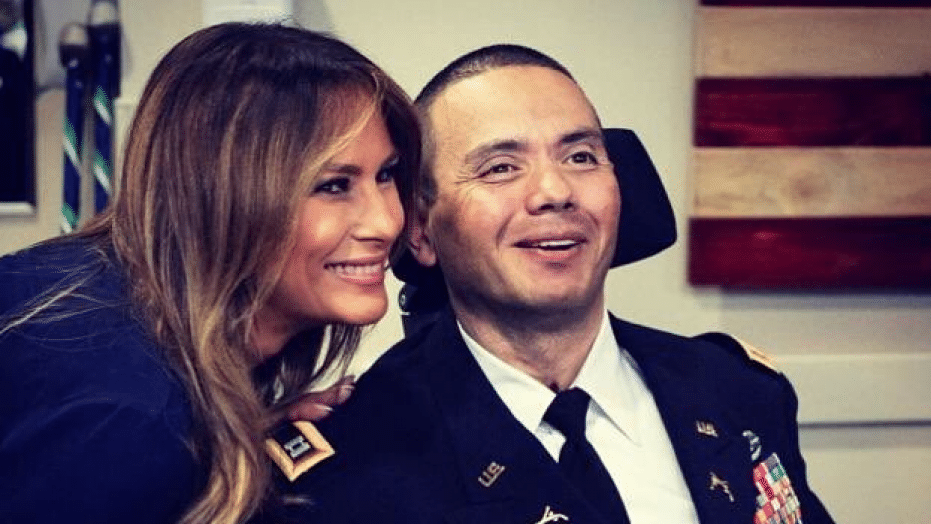 Later, Melania herself said she had a "wonderful visit" and then thanked "the "many dedicated service members & medical staff who take such good care of our men & women in uniform."
So, from migrant children to U.S. military veterans who served their country well; Melania Trump's very big heart continues to make the rounds.
Clearly, her surgery for a benign kidney condition in May hasn't slowed her down one bit. And despite horrid insinuations and accusations from the media, Melania remains an active First Lady.
If Michelle Obama had done this just before July 4th, you can bet you would've seen countless positive headlines from every news source in the country.
These would've been followed by odes of praise from columnists and editorialists, and we all would've been "instructed" to pay homage to the First Lady's great kindness.
But because it's Melania Trump, it hardly moves the news needle. Well, that's okay … you know by now never to get your news from mainstream sources, right?
Source: WRCB TV