GORGEOUS! Melania Kicks Off Spring With Her Most Stunning Ensemble Yet
FLOTUS celebrates spring in Mar-a-Lago with her dashing husband!
Our First Lady is the epitome of elegance and style, don't you agree?
And not only does she look great in everything, but she has also done so much to help the country.
From reading to kids to honoring the military to supporting necessary programs that help those in need, Melania is a very active patriot.
And she continues to dazzle the cameras at every turn!
Spring is here and to celebrate the arrival of the new season at Mar-a-Lago in Palm Beach, Florida, FLOTUS decided to go all out:
She donned a stunning orange Aztec patterned linen silk midi dress (by London's LK Bennett), and those colors just popped!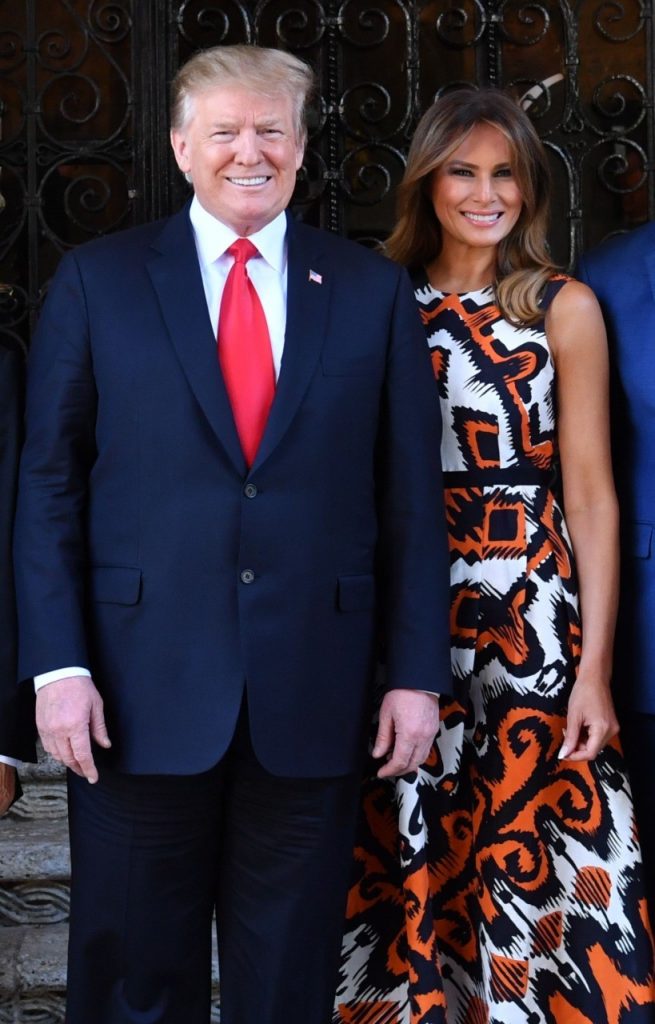 But she needed something to complement that amazing dress…
So, to complete the ensemble, she "kicked" off Spring with a pair of neon orange stilettos.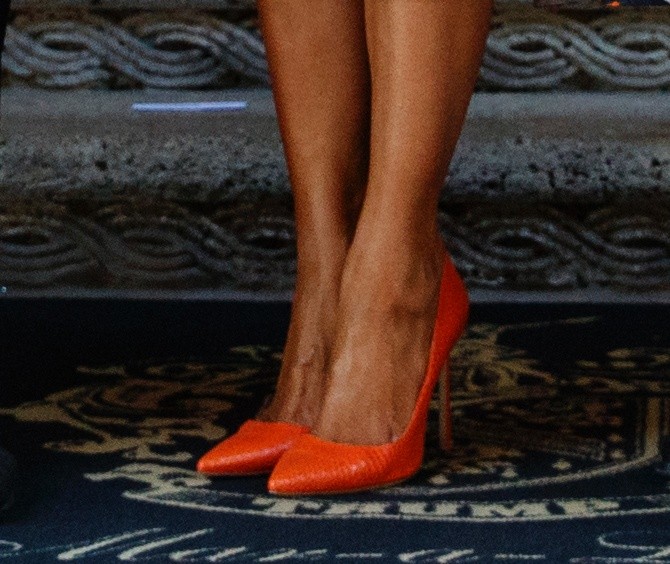 And remember, Melania isn't about simply showing off the most expensive clothes that nobody but the wealthy can buy.
She often sports decently-priced pieces from her wardrobe, and this is no exception.
That incredible dress can be purchased for less than $300!
That isn't bad, right? If you want to mimic the First Lady's fantastic fashion sense, more power to you!
Yes, Melania Trump might be the most beautiful and well-dressed FLOTUS in American history.
But let's not forget that she also works very hard as First Lady, and she's a fantastic role model for all young ladies!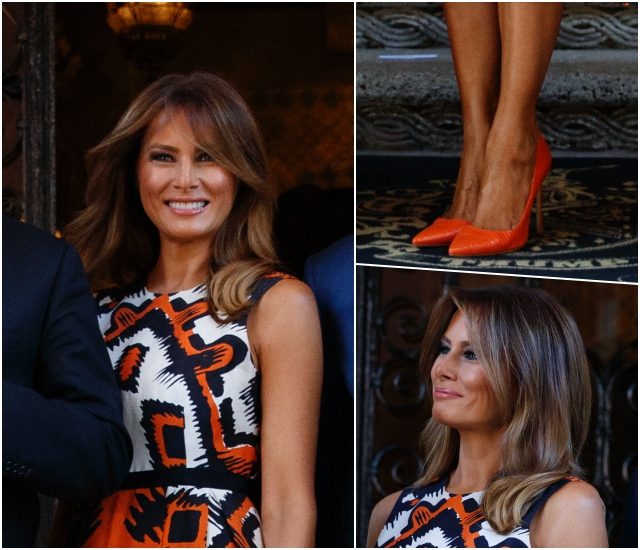 SHARE if you think Melania should be respected and admired by all!
Source: Breitbart