Maxine Waters Goes Way Too Far – Slams Donald And Melania With A Nasty Insult
Is there nothing Maxine Waters won't say to appear on TV?
The disgraceful and incompetent congresswoman continues to expose her ugly lack of patriotism. She really thinks she can get away with attacking millions of Americans and our president.
The woman represents everything wrong with the Democratic Party: she is rude, unintelligent, manipulative, and self-centered. She uses controversial issues to exploit the emotions of voters.
And, once in Congress, she does absolutely nothing to improve the lives of her supporters. Meanwhile, she bashes the one man in Washington who is making American great again.
Her latest attack on the president is ugly and pathetic, and it's an insult to both Donald Trump and his wife, Melania.
From Breitbart:
"Rep. Maxine Waters (D-CA) claimed on Saturday that President Donald Trump does not know how to spell the name of his wife, First Lady Melania Trump.
'He's over there supposedly meeting on NATO,' Waters told the California Democratic Party's women's caucus in Oakland over the weekend, according to the San Francisco Chronicle.
'He doesn't know a darn thing about it. He doesn't even understand what GDP is. As a matter of fact, he doesn't even know how to spell his own wife's name.'"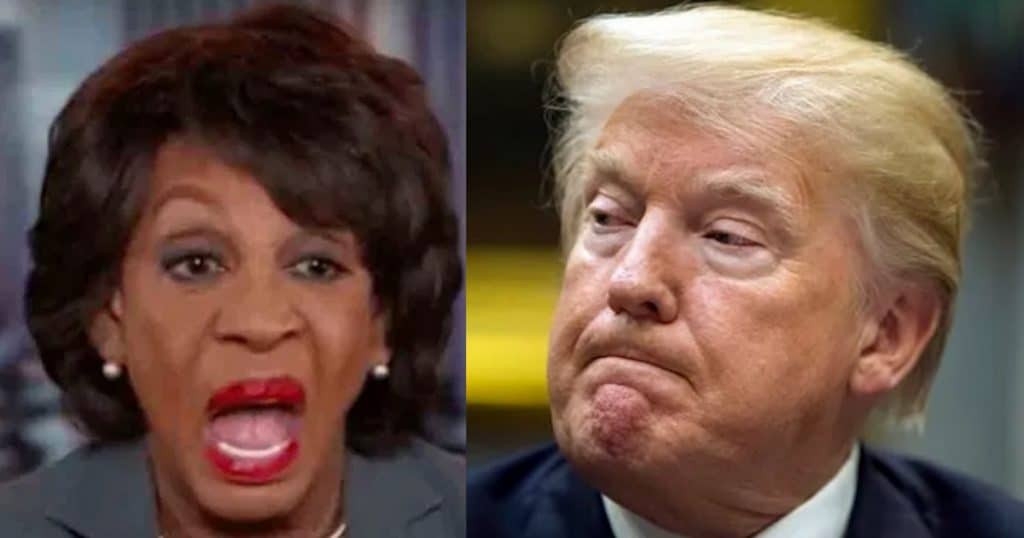 Waters was referring to a tweet sent by the commander-in-chief on May 19, where autocorrect — a spelling correcting function on every iPhone and nearly every smartphone device — automatically populated an 'e' instead of an 'a' at the end of Melania's name because 'Melanie' is a far more common spelling of the name…
Waters was one of the first Democrats in her party to champion the idea that Trump should be is impeached."
Something tells me she is going to regret all her toxic rhetoric very soon.
Now she is insulting Trump over an auto-correct…? Yeah, we all know Trump knows how to spell his wife's name. Does anyone really think he doesn't?
Maxine does. She doesn't even stop to think about the nonsense that comes out of her mouth, as long as it gets a few cheers from the shockingly small crowds she attracts. Or gets her an appearance on MSNBC or CNN.
And the insult to Trump's intelligence is obvious, as is the insult to Melania; i.e., she's so dumb she married a stupid man. The liberal media certainly wants you to believe all this, at any rate.
And so does the tasteless, wildly out-of-touch Maxine Waters.
The best thing to ever happen to California would be if they voted Waters out of office for good!
Source: Breitbart