Maxine Waters Slapped With Serious Political Charge – Washington Gets The Green Light To Act
It might be the end of the political road for the unhinged Maxine Waters.
In recent months, she has gone on a brutal crusade, constantly calling for the impeachment of Donald Trump.
But based on what? Evidence of wrongdoing? Of course not. In fact, President Trump has done incredible things for Americans, including those in the black community.
I guess Maxine Waters doesn't care.
Recently, however, her antics have become downright dangerous. Her deplorable statements will most certainly lead to violence, perhaps even death, so it's no surprise that black leaders are demanding action.
From the Washington Examiner:
A group of conservative African American figures, including Star Parker, gathered on Capitol Hill on Thursday and called on House Speaker Paul Ryan, R-Wis., to censure Rep. Maxine Waters, D-Calif., after she called on her supporters to confront members of President Trump's administration in public.
'This is a dangerous and unhinged call that signals to liberal activists that violence is a preferred way to demonstrate this disagreement,' said Johnathan Alexandre, director of public policy at the Liberty Counsel.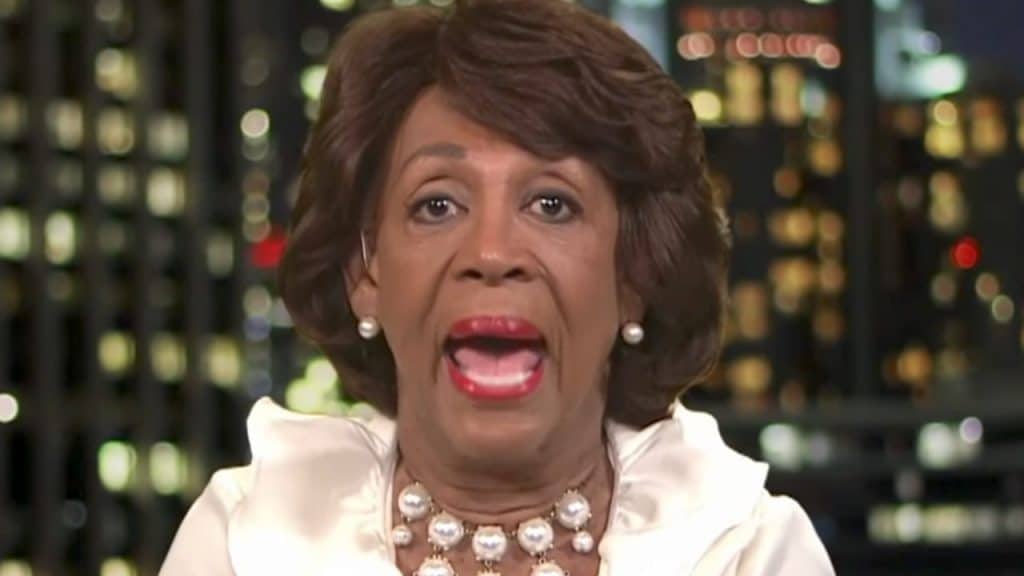 'This resistance is not progressing at all, but is rather in a standstill, hunched over in a dark corner of bitterness and self-loathing and now dangerous retaliation.'"
Parker, president of the Center for Urban Renewal Education, condemned Waters for encouraging the kind of behavior that keeps families separated and leads to civil war.
She stated their press briefing was to show Waters is not the face of all of black America."
Waters in no uncertain terms called on liberals to confront Trump, his staff, and supporters. She literally told them to "push back."
Can that mean anything but a violent, traitorous uprising?
Her rhetoric and anger will no doubt inspire dangerous people to hurt others—simply over politics, and that is entirely unacceptable.
Last year a sick man opened fire on Republicans during baseball practice. The man almost killed Rep. Steven Scalise and he was motivated to do it, thanks to comments from the fake news.
Imagine what will happen when a congresswoman is calling for violence against conservatives? …it's too terrible to think about.
She needs to be stopped. Immediately.
Source: Washington Examiner