Maxine Waters Officially Goes Insane, Accuses Trump Of Illegal Treachery
The Democrats—or as I like to call them, the "Dimmocrats"—can't seem to stop babbling about Russia, even though most of them probably can't even locate Russia on a map.
Since Trump's election, the Left has painted themselves as foreign policy experts by obediently reciting the talking points they receive from the liberal media.
CNN and MSNBC refuse to let go of the Russia narrative, despite the fact that it's losing credibility by the day.
The investigation is entering its second year and there is still no evidence to support that Trump colluded with Russia.
But if CNN says Trump conspired with Putin, it must be true, even though CNN anchor Van Jones was caught on hidden camera admitting that the Russia story was, "a nothing-burger".
In fact, the only 2016 presidential candidate that was colluding with Russia was Hillary Clinton, and everyone knows it.
And nobody has been more loyal to the Clinton Cartel than Mad Maxine Waters of California; during a recent interview, she tried to use verbal gymnastics to set a trap for the President, but wound up proving herself shockingly ignorant.
From Breitbart:
"Sunday on MSNBC's 'AM Joy,' Rep. Maxine Waters (D-CA) said President Donald Trump's use of the term 'witch hunt' to criticize the special counsel Robert Mueller's probe into allegations of Russian interference into the 2016 presidential election was a 'tactic' from Russia itself.
According to the California Democrat, Trump's repeated use of 'witch hunt' was an effort he learned from Russia to get people to believe it is a 'witch hunt.'"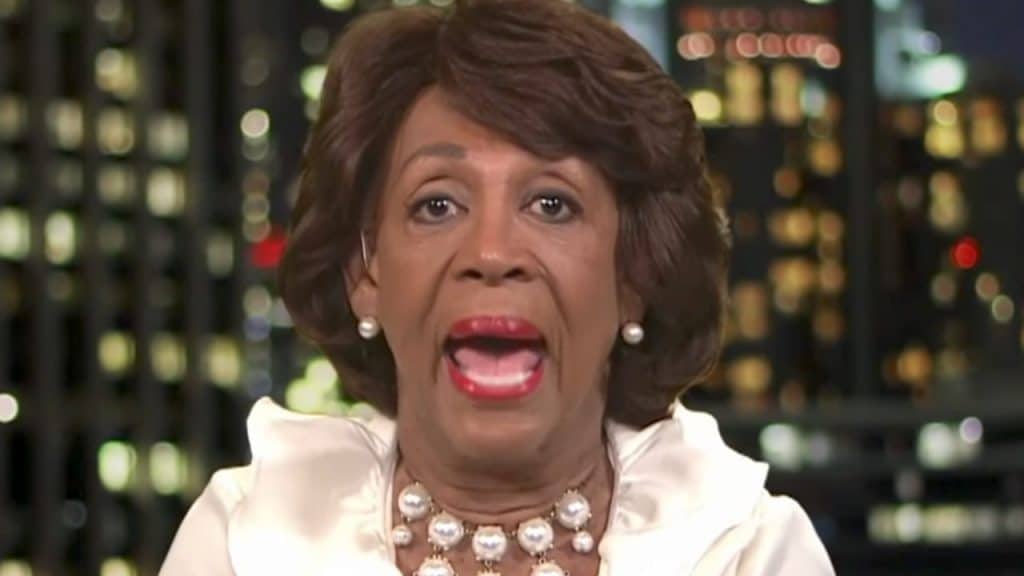 Maxine explained her bizarre stance further, claiming that Trump is, quote:
"…lying about witch hunt…he thinks that — this lesson that he's learned and I think it is from the Russian tactics that he's learned over the years that if he says it enough, he can get people to believe it."
So, the President of the United States is using underhanded Russian tactics to lie to the American people. That's what this woman believes? Seriously?
The fact that Maxine Waters continues to get elected over and over again shows the disheartening ignorance of her constituency.
She has done nothing to improve the conditions in her precinct; in fact, she doesn't even live in her own precinct!
Her only mission in Congress is to oppose the President, but that is all you need to be hailed as a hero in today's Democratic Party.
On the plus side, the RNC is going to save a bunch of cash with this free advertising provided by Waters! Why?
Because her inability to keep her crazy mouth closed gives Republicans all the ammo they need for the upcoming midterms. Thanks, Maxine!
Source: Breitbart