After Liberal Media Lies About Melania, Donald Drops A Massive Sledgehammer
No conservative is safe from the liberal media's ruthless attacks, even if they're battling an illness.
Kyle Coddington, a 21-year-old battling brain cancer, began losing his hair as a side effect of chemotherapy, but still attended CPAC in 2017 to write a piece for Outset magazine.
While there, he was accused of having "Nazi hair" during a segment on TBS' "Full Frontal With Samantha Bee".
Now it's Melania Trump's turn to face this hateful press, who are currently using her recent kidney surgery to mock both her and her husband.
News outlets have been reporting all sorts of outlandish speculation about her procedure, claiming that Melania was really having a tumor removed, or that she was secretly leaving Trump, and even that she was undergoing plastic surgery.
But the First Lady fired back at this fake news, asserting that she was recovering and ready to get back to work.
I see the media is working overtime speculating where I am & what I'm doing. Rest assured, I'm here at the @WhiteHouse w my family, feeling great, & working hard on behalf of children & the American people!

— Melania Trump (@FLOTUS) May 30, 2018
Now her husband President Trump is coming to her defense as well and answering questions as to why Melania is not currently traveling with him to Singapore for his historic summit with Kim Jong Un.
From Western Journal:
"Trump revealed the extent of her surgery while speaking to the media at the White House on Friday, according to the Washington Examiner.
'The First Lady is great. Right there. She has to — and she wanted to go — can't fly for one month,' he said
Trump was then asked why she could not fly, the White House press pool report of Friday's press conference said.
'The doctors say. She had a big operation. That was a — close to a four-hour operation. And she's doing great,' Trump said.
'Right there. And you know what? She is a great First Lady.'"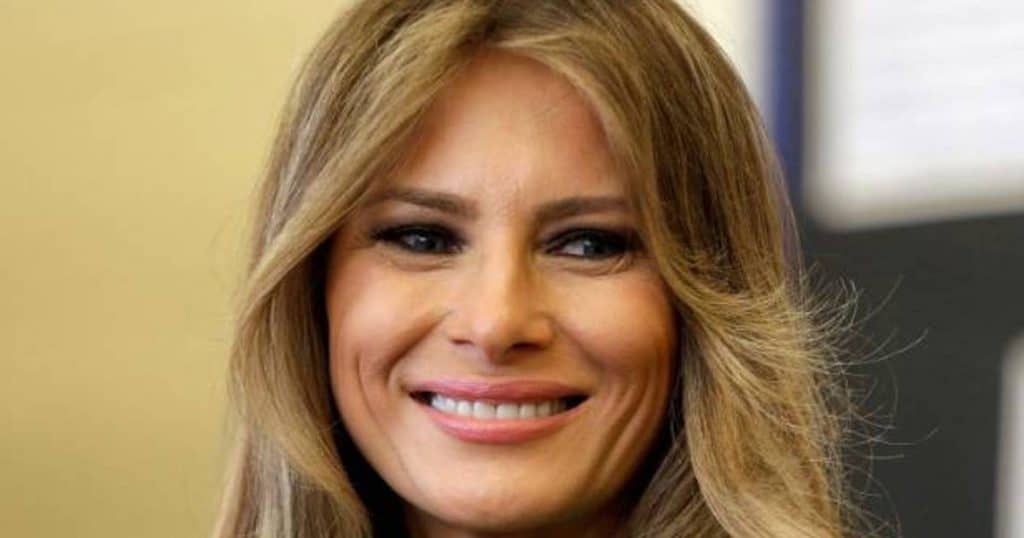 But the media has not allowed Melania to have a relaxing period to recover, and much of their biased coverage is clearly fueled by a hatred of the First Lady.
Melania is being ordered by her doctor to avoid flying long distances, because doing so may aggravate her health problems further. How simple is that?
But the media claims that the real reason she isn't flying to Singapore is because she's feuding with the president.
Our First Lady should be granted privacy while she is dealing with a serious health issue, as opposed to dealing with the sensationalist rumors and outright lies the press loves.
She deserves a quiet recuperation period where she adheres to her doctor's instructions, instead of having to worry about a media who will do anything to bring her down.
Wouldn't you agree?
Source: Western Journal