Kellyanne Conway Announces '500 Days Of Greatness,' Reveals Trump's Yuge Success
Kellyanne Conway made history when she became the first woman to manage a successful presidential campaign.
The liberal media, of course, overlooks this fact and instead tries to depict her as an unintelligent Trump puppet, when nothing could be further from the truth.
Her expertise on political matters has earned her a role as a counselor to the President, and she is currently overseeing White House efforts to combat the opioid overdose epidemic.
The accomplished Conway would be lauded by the liberal media if she were a Democrat, but because she is a Republican, she has been slandered, harassed, and even banned from MSNBC. So much for liberal tolerance!
But Conway takes criticism of her in stride and tries to keep the focus where it should be: on the president's accomplishments.
She recently sat down with The Daily Caller to discuss President Trump's first 500 days, and the incredible amount of winning that has taken place since his election.
From The Daily Caller:
"Conway regaled TheDC in detail with what the White House considers its accomplishments to date, noting that 'people are more prosperous, they're more secure, the country is more respected on the world stage.
Everything from the consumer confidence among small business owners, manufacturers, consumers, major employers in this country, is up.'
'It's a different approach of a business man, who has signed the back and front of a paycheck, who understands risk and reward, who understands how to create a job,' she said.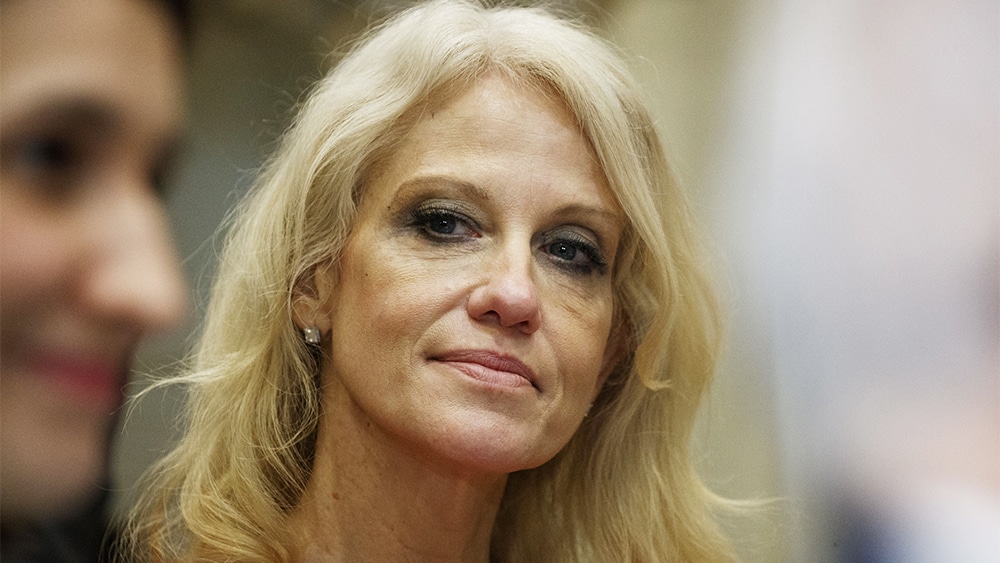 The presidential counselor also pointed to ongoing diplomatic talks with North Korea, exiting the Paris Climate Accords, imposing tariffs on several countries, and diminishing ISIS."
Conway went on to say that the only setback the President has is, "not having enough votes to pass even more legislation more quickly."
She then stressed the importance of the midterm elections:
"If the president gets more votes and support in the Congress he will be able to push for his immigration agenda, he'll be able to do more on NAFTA, he will be able to get even more judges confirmed even more swiftly."
When asked about the media's coverage of the Trump White House, Conway came up with this zinger.
"I think the president has made some people lazy and crazy that cover him."
She couldn't be more correct.
Trump's first 500 days as President have been filled with achievements, and there's no signs of him slowing down anytime soon. MAGA!
Source: The Daily Caller