Jussie Smollett Case Busts Wide Open – Police File Charges Against 2 Of His Buddies
The truth just came out – and he's in DEEP trouble…
You may have heard about the "attack" on "Empire" actor Jussie Smollett.
The gay, African-American actor claimed to be attacked by two Trump supporters late one night in Chicago.
Smollett claimed the white men were yelling something about "MAGA" and carrying ropes.
The media, especially LGBT websites, were quick to condemn all Trump supporters for this apparent hate crime.
However, as we suspected all along, we're learning this was all a lie.
From Breitbart:
"Two men in connection with the alleged staged attack of Empire actor Jussie Smollett could be charged as early as Friday, according to a report…

The alleged attack on Smollett was 'potentially orchestrated' by the actor and the two men, who are persons of interest in the case."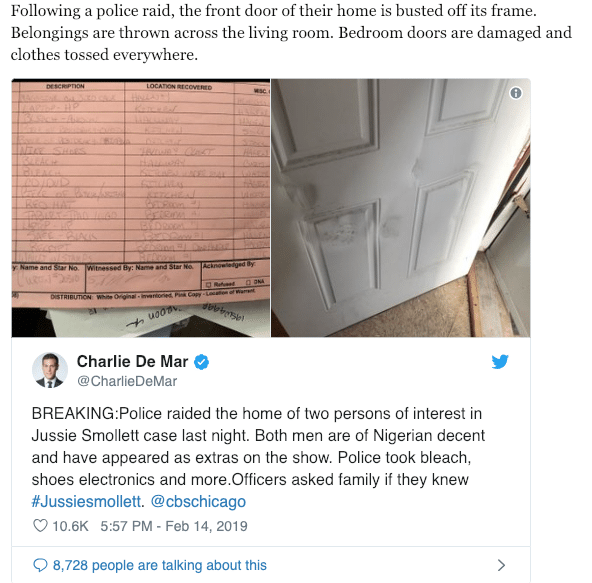 If this story disgusts you, it should.
This actor–who was about to be canned from the TV show–apparently planned this phony attack.
He framed millions of America-loving Trump supporters, trying to brand us as racist and homophobic.
Not once did the mainstream media question his claim, despite the convenience of the story and the total lack of evidence.
But from the very beginning of the account, it was fishy … claims Smollett made, including his 'treatment' at a hospital, were lies.
He didn't even seem injured at all, despite claiming he was beaten and choked.
Cops never found video evidence to support his story, despite the many video cameras around the city.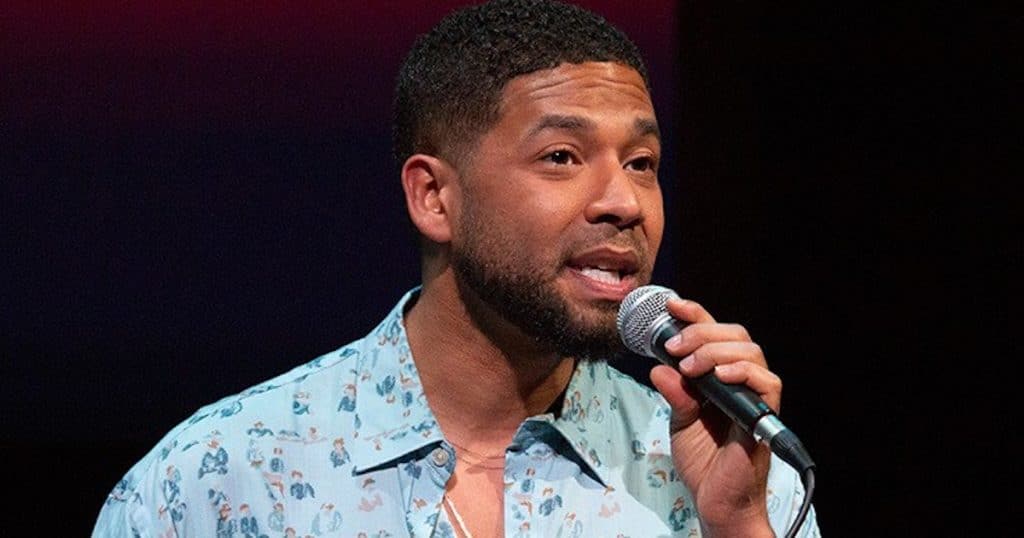 But guess what cops DID find?
That's right, a conspiracy with Smollett's buddies in the middle. And yes, it's racially motivated.
So, when can we expect charges to be filed against Smollett himself? Isn't this a crime?
SHARE if you agree Smollett should be prosecuted for this ugly hoax!
Source: Breitbart