Jussie Smollett's Shocking Past Leaks – He Betrayed His Own Brother
He can't lie his way out of this one!
By now, you've probably heard the news. Jussie Smollett is a liar.
This is what we've been saying since his "attack" hit the news; we told you not to believe the reports flying around the mainstream media.
Hmm … maybe more people should be paying attention to us.
Smollett has now been taken in by authorities, and he'll most likely be charged for filing a false police report.
But the damage he's done to the LGBT, black, and conservative communities will last a lifetime.
And furthermore, as it turns out, this guy has a long history of lies and deceit.
From Conservative Tribune:
"A new report shows that 'Empire' actor Jussie Smollett had a history of lying to the cops years before his recent reported 'hate crime' started raising questions…

"A California misdemeanor complaint against Jussie Smollett shows the actor was accused of identifying himself as his younger brother in 2007…

…when a Los Angeles police officer pulled him over on suspicion of driving under the influence,' The Associated Press reported Tuesday.
The result was that Smollett got 2 years probation, which means he's already been on the wrong side of the law at least once.
But beyond that, what kind of person would frame his own brother to get out of a jam?!
I guess the same kind of person that would fake a hate crime, just to slander over 60 million Americans.
Look, we can't go easy on this guy: he deliberately lied and faked a crime, knowing the media wouldn't question it.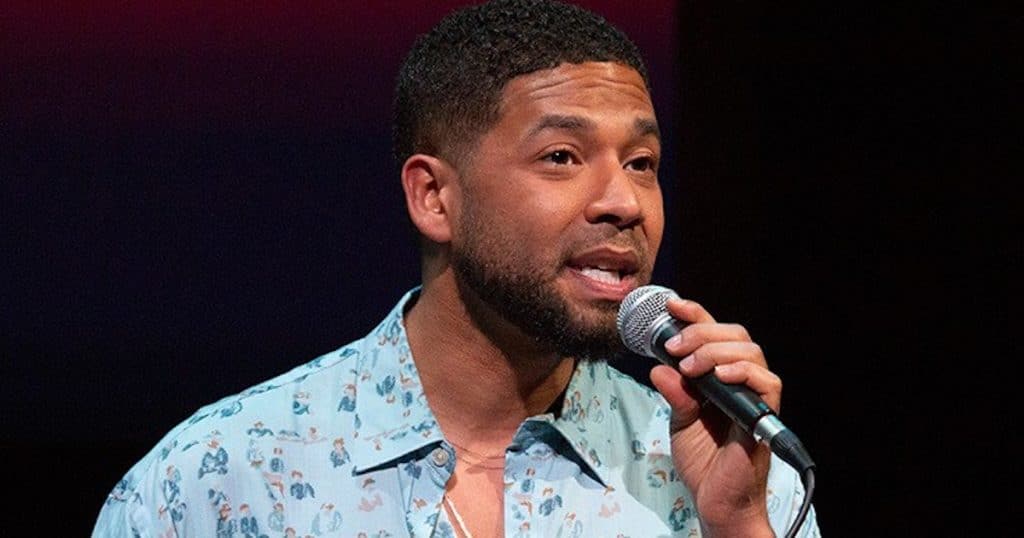 He had no problem lying to THE ENTIRE COUNTRY, in order to slander everyone who loves America and loves President Trump.
This man could have sparked a race war because honestly, less flagrant violations have caused riots, outbreaks, and violence.
SHARE if you agree that Jussie Smollett is GUILTY on several fronts!
Source: Conservative Tribune