Iraq War Hero Makes The Ultimate Sacrifice – Trump's Reaction Stuns The World!
You will LOVE our Commander-in-Chief for this!
Thank God, we have a President who loves and supports our brave military members.
These steadfast, endlessly loyal men and women make tremendous sacrifices for their country.
And sometimes, on tragic occasions, they're forced to make the ultimate sacrifice.
That's exactly what Army staff sergeant Travis Aitkens did way back in June of 2007:
Aitkens was attempting to take down an insurgent in Iraq; he then realized the man had a bomb strapped to his body.
The enemy was desperately trying to set it off and to to protect three comrades nearby, Aitkens covered the bomber's body.
It worked.
Aitkens lost his life in the ensuing blast but his three friends were spared.
And now, though Aitkens' family did receive the Distinguished Service Cross, Donald Trump has decided that that wasn't good enough:
"Atkins' initial award, the Distinguished Service Cross, was upgraded to the Medal of Honor after a Defense Department review.

His son, Trevor, and parents will represent him at a White House ceremony Wednesday afternoon."
The President is allowed to recognize citizens who make wonderful contributions to society, ranging from the arts to science and technology.
But above everything else, Trump loves giving out the Medal of Honor (the military's highest award).
Consider Trump's words when he made his most recent Medal of Honor gift to retired Marine Sgt. Maj. John Canley:
"America is the greatest force for peace, justice and freedom the world has ever known because of you and people like you.

There are very few. There are very few. Brave people, but very, very few like you, John."
Just as there are very few people like Aitkens.
Could you sacrifice your life for the sake of your fellow man? Would you have reacted so quickly and so heroically?
It's an amazing thing, what our soldiers do, isn't it?
Thus far, Trump has given out seven Medals of Honor, and the recipients have spanned World War II, Vietnam, and the war in Afghanistan.
What does this tell you, fellow patriots?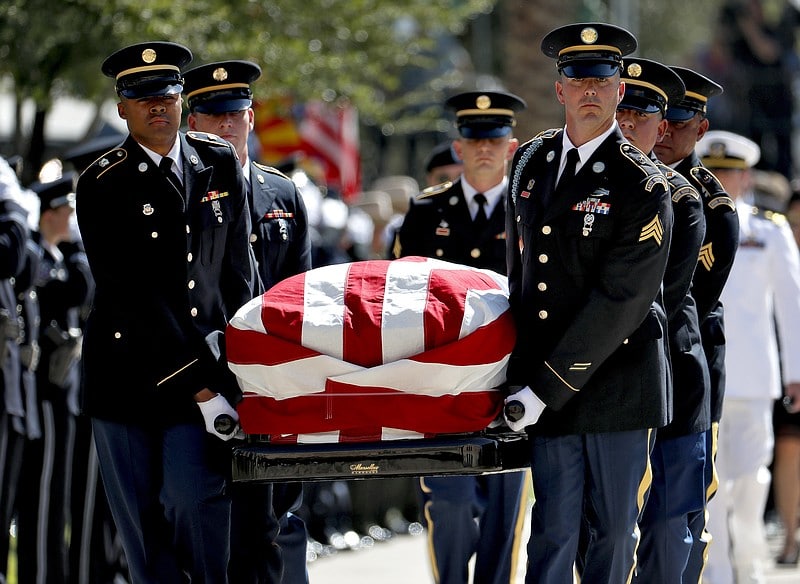 It tells you Donald Trump will never forget what our warriors do for us, each and every day, down through the ages.
And now, people like Travis Aitkens will receive the honor he deserves, and his family will know that their Commander-in-Chief recognizes his sacrifice.
Is there anything more empowering?
SHARE if you support Trump's unwavering pride in our military!
Source: Western Journal