Iran May Be Devising A Deadly Plot Against America, And Trump's Response Is Pure Fire
Iran has been a problem for decades.
The unstable regime is a sworn enemy of the United States and on top of that, they promise to "wipe Israel off the map." It's a country that is just begging to be spanked.
Furthermore, Iran sitting with its finger on the button of a nuclear weapon is not good news for America, or any civilized country.
Despite this, past Presidents have done little to address this growing problem. I'm speaking mainly of Barack Obama, whose terrible leadership practically rolled out the red carpet for Iran.
Not only did he approve the Iran Nuclear Deal, but he secretly funneled billions of dollars in gold to the rogue nation. Talk about scandal!
Now that Trump's in the White House, however, Iran is quaking in their boots, as their years of reckless behavior are now catching up with them.
While rumors swirl Iran might fire up their nuclear weapons program, which is of grave concern to U.S. authorities, Trump has some strong words for them.
From IJR:
"President Donald Trump delivered a fiery warning to Iran on Monday, a day after the nation said it would restart 'nuclear activities' if the U.S. withdraws from the Iran nuclear deal.
Trump, who was elected on the promise that he'd tear up the Iran deal once in office, told reporters during a meeting with French President Emmanuel Macron on Monday that if the Hassan Rouhani-led country reignites its nuclear weapons program, 'they will have bigger problems than they have ever had before.'
'It won't be so easy for them to restart,' Trump said, who has continued to hint at the U.S. pulling out of the Iran deal reached under the Obama administration.
'They restart it, they're gonna have big problems. Bigger than they've ever had before — and you can mark it down.'"
Trump isn't making idle threats. Every patriot knows this; we've already seen how he dealt with North Korea.
You might remember how Kim Jong Un was talking a year ago, then Trump came at him with fire and fury. Around the same time, North Korea's nuclear weapons program was destroyed in a mysterious cave in. Coincidence?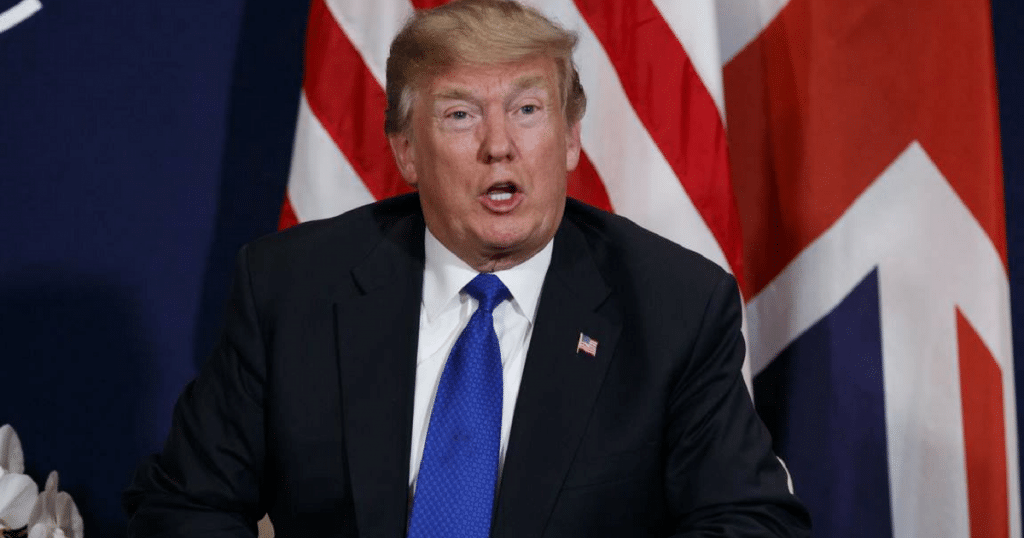 I don't think so. As a result, North Korea is itching for peace with South Korea and the United States. Kim even talks about ending their nuclear program for good.
Do you think it'll be any different with Iran? When Trump says "big problems," he means BIG PROBLEMS. The United States has some pretty heavy hitters in the form of allies in the Middle East.
Israel and Saudi Arabia have resources that could bring Iran to its knees; we don't have to put one soldier on the ground to teach Rouhani not to make WMD's.
This is what the left doesn't understand. While they freak out over tweets, Trump is getting things done; his words aren't empty blather—like every other politician.
He means what he says and he gets results!
Source: IJR