Ingraham Takes Aim, Fires A Ferocious Statement Toward Advertisers Who Abandoned Her
Fox News anchor Laura Ingraham isn't about to back down.
She got into hot water when she took a jab at Parkland school shooting survivor David Hogg on Twitter, saying he should stop "whining" about not getting accepted to some California universities.
Immediately afterward, Hogg called on his over 700,000 followers to pick one of Ingraham's top advertisers and contact them.
Unbelievably, the liberal group Media Matters gave Hogg the advertiser information in question and what followed was a max exodus.
Allstate, Hulu, Liberty Mutual, Office Depot, Bayer, Johnson & Johnson, and other sponsors left the Laura Ingraham show, leaving the host's career somewhat in question.
But Ingraham isn't going anywhere. Furthermore, she's got a message for everyone who left her during this period. Via Western Journalism:
"They can't argue with you so they demonize you … OK, well, keep demonizing me. Go. Bring it on.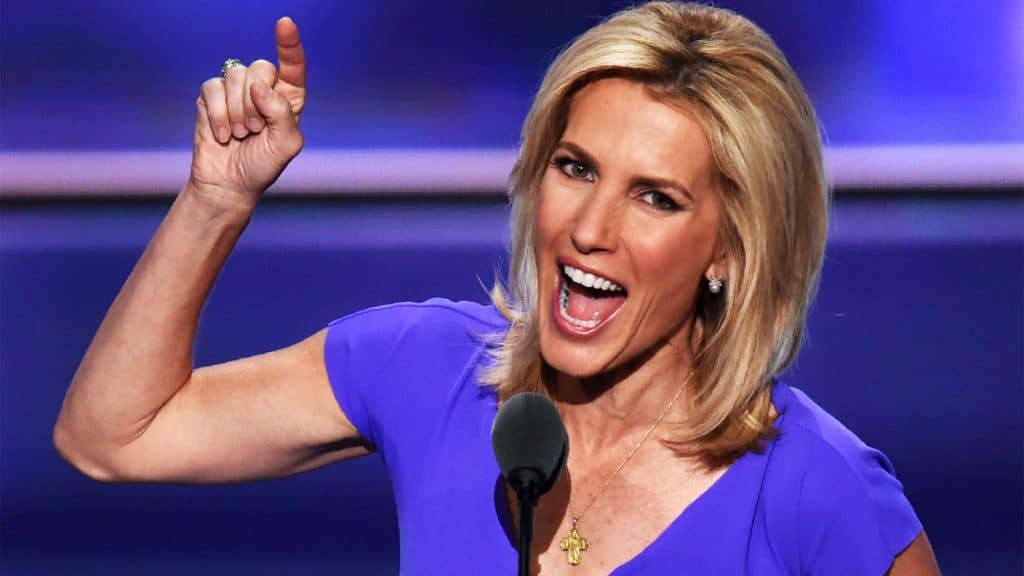 Meanwhile, our ratings are sky high on Fox, by the way. And that's my team, we have a great team, great television team, and we try to put on a good show every night. And a show that makes you think."
No matter how hard the left manages to hit, the forces of good (which include logic and common sense) ultimately wins out.
Advertisers didn't leave because they all had decision-makers that agreed Ingraham should be punished for such a trivial infraction.
They left because they "gave in to the mob," as Ingraham puts it. They left because they caved to liberal media pressure, which is admittedly substantial.
But there were a few, including Ace Hardware and MyPillow.com, who stuck with the show, and many other fans who remained unmoved.
And that's precisely why those ratings are "sky-high" and why, no matter what liberals want you to believe, the forces of logic and common sense will always emerge victorious.
Source: Western Journalism