Immigrant Welfare Report Explodes – Guess How Many Illegals Are STEALING From You!
It's WORSE than anyone thought…
When you're in a country illegally and you're taking taxpayer money, that's theft.
There's no other way to look at it.
Illegal immigrants have taken billions from American citizens in recent years, and that number is only rising.
Furthermore, even migrants who come here legally are a massive drain on the system, as a recent report proves.
The numbers in this report are so staggering, even Democrats can't ignore them … can they?
Via Breitbart:
"Households headed by foreign noncitizens living in the United States, including legal and illegal aliens…

…use nearly twice as much welfare as native-born Americans, research finds."
Research conducted by the Center for Immigration Studies (CIS) found that 63 percent of "noncitizen households" are on some form of public welfare.
That's right, 63 percent. Native-born Americans only come in at 35 percent.
But wait, the statistics get even more insane:
"Likewise, roughly 50 percent of naturalized citizens — those who legally immigrated to the country and became citizens — use taxpayer-funded welfare…

…as well as about 55 percent of all households headed by legal immigrants, those who are naturalized citizens and those who are not yet citizens."
And by the way, noncitizen households are "more than twice as likely" to use food welfare programs and Medicaid, as opposed to native-born American households.
That's beyond shocking.
From a state perspective, maybe it's no surprise to see that California and Texas are the most out of control:
In California, 7 out of 10 noncitizen households use at least one form of welfare; it's also about 70 percent in Texas, too.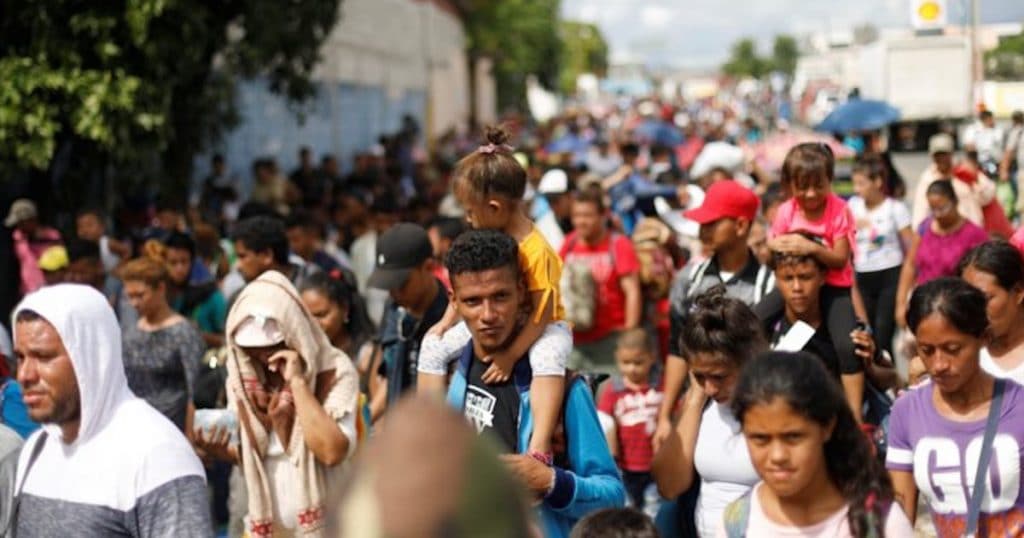 This just has to stop. There's no way ANY country can afford this for any length of time.
Nor should any country have to!
We've been accepting swarms of the dregs of society for far too long, and President Trump is sick of it.
In a recent interview, POTUS slammed those who come to this country and sit on welfare for 50 years:
"I don't like the idea of people coming in and going on welfare for 50 years, and that's what they want to be able to do—and it's no good."
That's an understatement.
If we don't do something about this soon, immigrants (both illegal and legal) will just send the country into bankruptcy.
SHARE to spread the word … the situation is a bigger crisis than anyone thinks!
Source: Breitbart